Registration is closed for Camp Caverns 2022 sessions. Join us in 2023!
"Not all those who wander are lost." ~J.R.R. Tolkien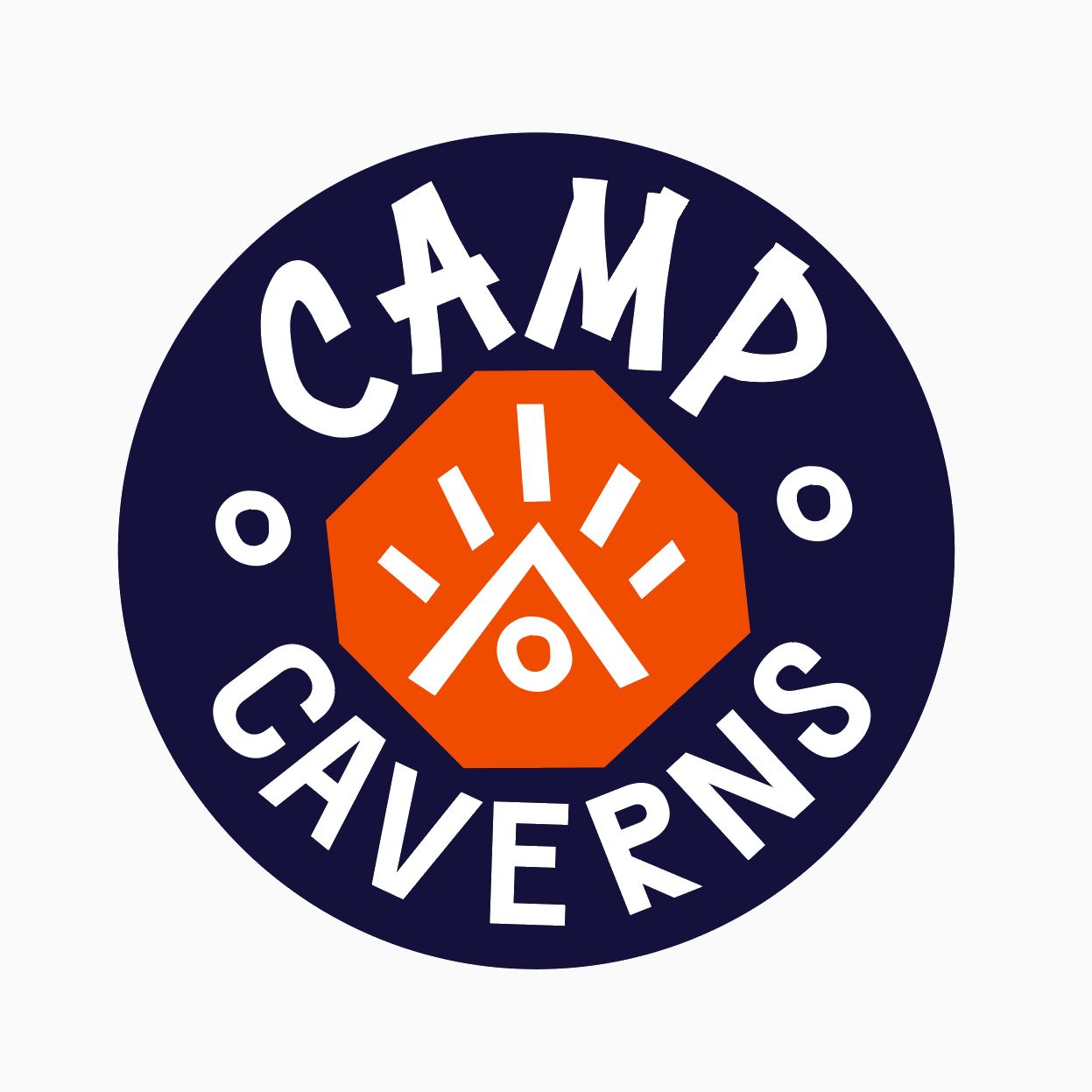 Sunday
2-4p CT: Check in. Location: Dubose Center. 635 College St, Monteagle, TN 37356.
Camp Caverns Crew will check campers in to their tribes by age: 8/9, 10/11 and 12/13. We will get campers gear and any paperwork we don't have. After goodbyes are said, Camp Caverns Counselors and CITs will bring them to their cabins to unpack and get to know their fellow tribe members.
5p: Orientation.
Orientation will be done by Camp Caverns Director and Crew. This will be a fun and cool way to explain that they are about to become members of a special tribe and will always be members of that tribe once they have gone through the opening ceremony and complete the tasks expected of them.
6p: Opening Ceremony at the Pavilion at Dubose.
Each of the three tribes will gather for initiation into their tribes. Totem poles will be unveiled.
7p: Dinner at Dubose.
8p: Campfire sing-along and roasting marshmallows.
10p: Lights out.

Monday - Explore The Hero's Journey
8a: Wake up call.
While our official wake up is 8a we understand at Camp Caverns that all campers are unique. There will be supervised quiet activities for our early risers. We will have all campers clean up, brush teeth, etc.
9a: Breakfast at Dubose.
10a: Load up in the bus for a trip to The Caverns for the official initiation inside Big Room Cave. In the darkness of the cave, campers will listen to a recorded presentation explaining the mythic "Hero's Journey" and the history of The Caverns with an emphasis on the indigenous Woodland and Cherokee, buried gold, the Nunnehi', and the mythological tale of the "lost tribe" of Woodland children. When the lights come on campers will be given a totem that signifies their membership in the tribe one by one. They will each have a tribal name as well, only known to and spoken by members of the tribe.
1p: Lunch at The Caverns inside Big Mouth Cave.
2-3:30p: Tribe Time Sports - kickball, capture the flag, etc.
3:30-5:30p: Tribe Time Arts & Crafts. Tribes will decorate their tribal totem poles.
6p: Dinner in Big Mouth Cave.
7p: Camp Caverns tradition - movie night with The Goonies in the cave!
9p: Head back to Dubose.
10p: Lights out. Through a challenge or good behavior earlier in the day, the 12/13 tribe will have "earned" the privilege of staying up till 11p and getting a spooky ghost story.
Tuesday - Explore History
8a: Wake up call.
9a: Breakfast at Dubose.
10a: Trip to the Coke Ovens and the Grundy County Museum to learn Grundy History of Coal Mines.
12p: Lunch at Dutch Made Bakery. The oldest bakery in Tennessee.
1:30p: Trip to historic the home of the Highlander Folk School, the epicenter of the Civil Rights Movement in the 1950s. Located just down the road from the Dubose Center, Rosa Parks and many others attended workshops at the Highlander Folk School to learn more about civil rights. Dr. Martin Luther King Jr. attended a leadership conference at Highlander, and while visiting, Pete Seeger wrote "We Shall Overcome," an iconic civil rights anthem. Much like the folks who gathered at Highlander in the past, campers will learn that they, too, can change history through listening to others and working to find common ground. Campers' time at Highlander will end with a special "Pebble in the Lake" ceremony where each camper will throw a pebble into Highlander lake, proving that even small actions create ripples that lead to significant change.
3-4p: Chill-time with option to play Hide and Seek or Dodgeball, or decorate pottery.
4p-6p: Tribe Time. Talent Show prep.
6p-7p: Dinner at Dubose.
8p-10p: Dubose Pavilion: Talent Show!
Wednesday - Explore the Underground
8a: Wake up call.
9a: Breakfast.
10a: We're going caving! There are many age appropriate passages inside The Caverns and each of the tribes will find an underground adventure that involves cave helmets, knee pads and plenty of mud!
12p: Lunch catered at The Caverns.
1p-2p: Firemaking, axe throwing, and bead and jewelry making classes.
2p: Cherokee Guest Speaker: This speaker will educate the campers about Sequoya and Cherokee life.
3p-5p: Hunt for arrowheads onsite at The Caverns followed by an archery contest between tribes.
6p: Dinner back at Dubose.
7p-9p: Swimming at Dubose by tribe.
10p: Lights out
Thursday: Explore New Heights of Adventure!
8a: Wake up call.
9a: Breakfast.
10a: Trip to Bigfoot Adventure for ziplining.
1p: Picnic lunch at The Caverns.
3p: Location: The Caverns. An epic game of capture the flag incorporating some of the myths, legends and buried treasure. Sort of a fun Hunger Games where kids work together but compete for a tribal champion.
6p: Cookout at The Caverns. Hamburgers and cavedogs.
7p: Concert in the cave. We will have a band the kids will enjoy perform some bluegrass, underground!
8:30p-9p: Campers will spend the night inside The Caverns music venue!
10p: Lights out.
Friday: Explore The Mountain
8a: Wake up call.
9a: Breakfast.
10a: Trip to one of the top 25 hikes in North America according to Backpacker magazine, Fiery Gizzard trail followed by a trip to a Monteagle Mountain swimming hole.
1p: Picnic lunch.
3p-5p: Tribe Time. Campers will make a Camp Caverns keepsake to go with their totem.
6p: Dinner at Dubose.
7p: Pavilion: Closing Ceremony. Campers will be initiated into Camp Caverns family forever.
8p: DJ and Dance Party with a mega ice cream bar with all the fixin's!
11p: Lights out.
Saturday
8a: Wake up call.
9a: Breakfast at Dubose
Pick-up: 10a-12p CT