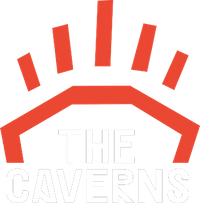 Music + Adventure
The Caverns is a world renowned destination for live music and adventure caves open to explore and experience daily.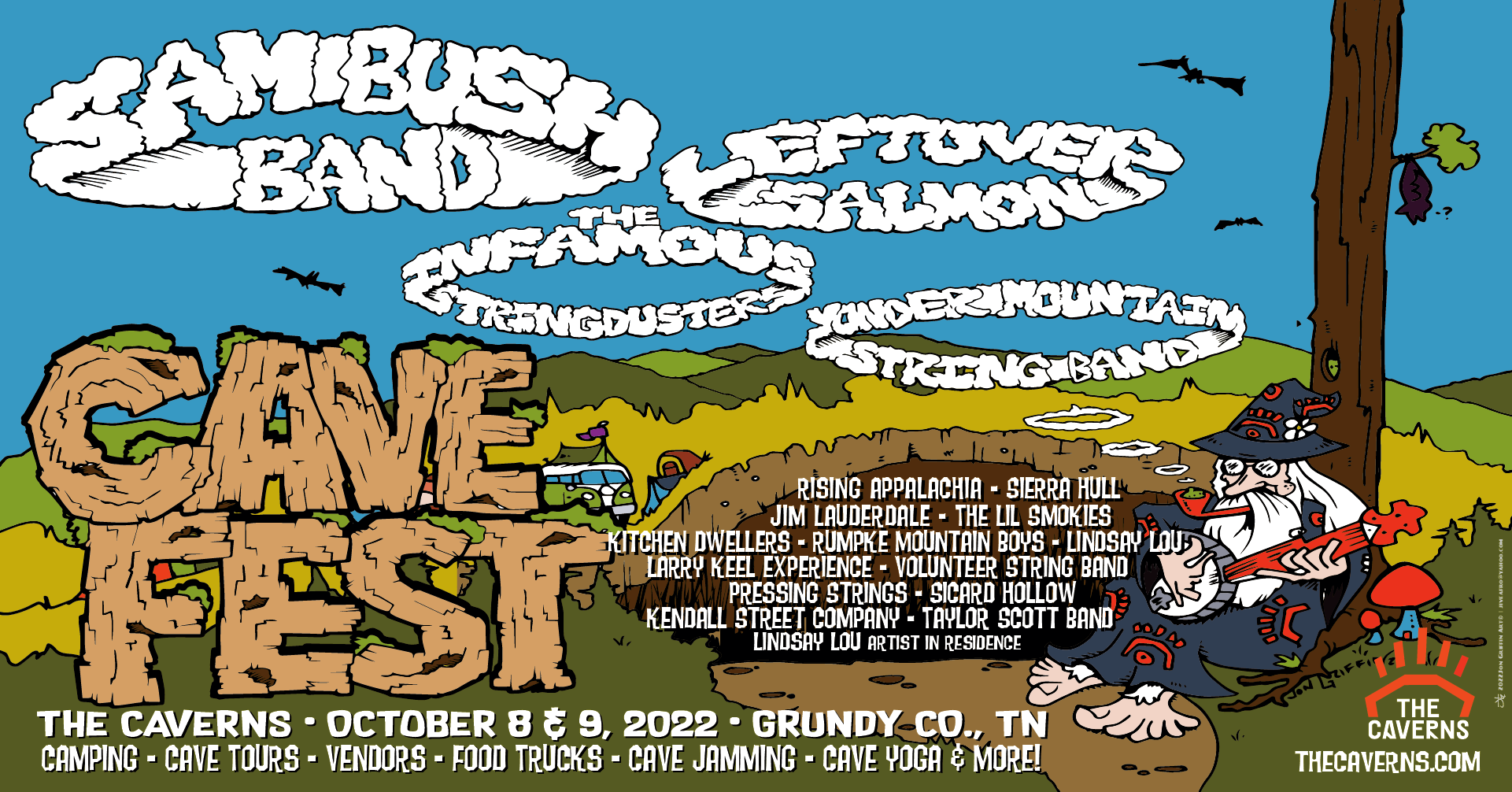 CaveFest at The Caverns, October 8th & 9th
Headliners Include Sam Bush, Leftover Salmon, The Infamous Stringdusters and Yonder Mountain String Band
2-Day Tickets for Inaugural Festival Go On Sale to the General Public on Friday, April 22nd.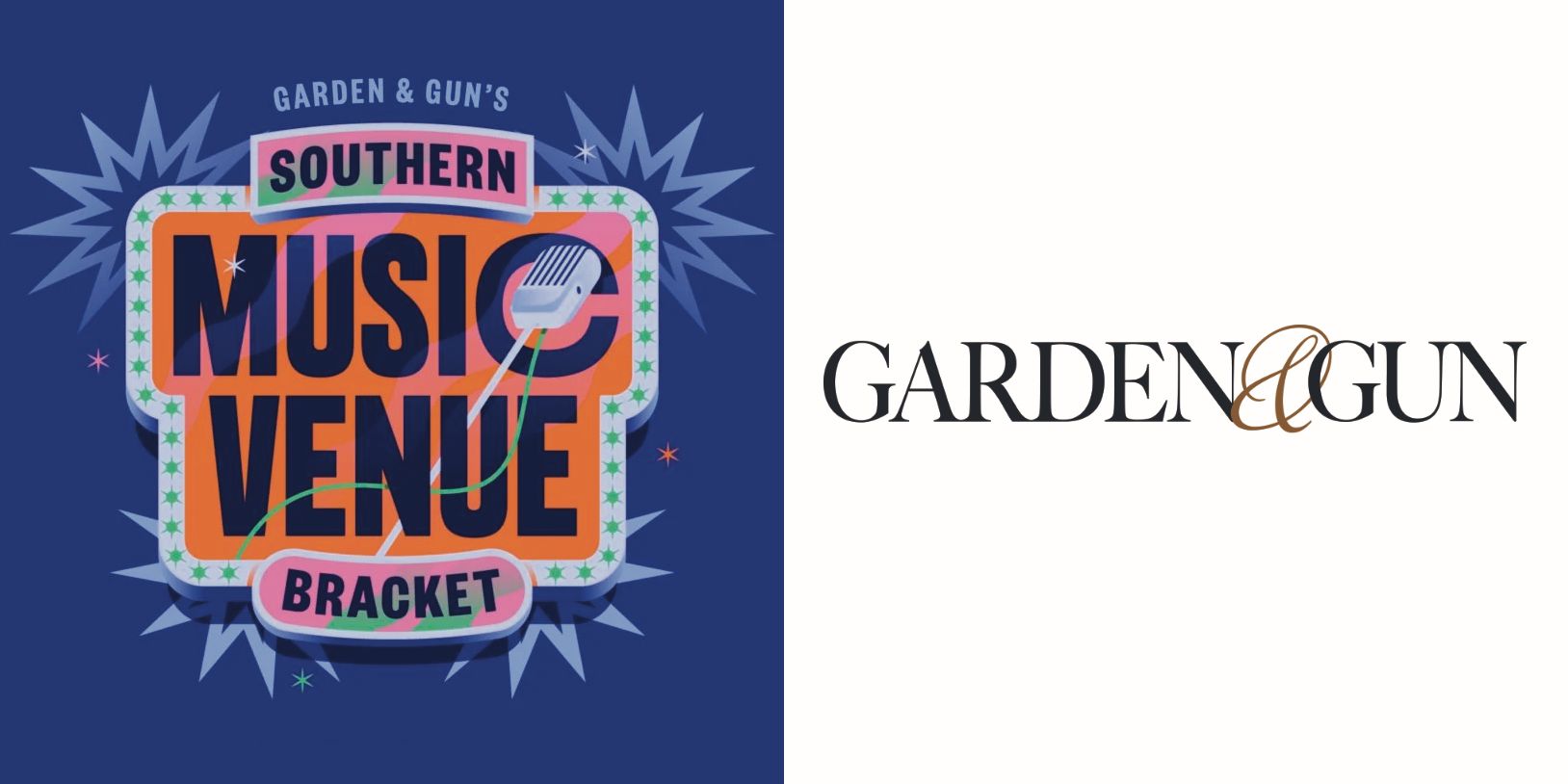 Thanks to you, we won!
After three weeks of heated voting competition, The Caverns has won Garden & Gun magazine's 11th annual bracket: Favorite Southern Music Venues. The Caverns owner Todd Mayo remarked, "From us to Tipitina's to the Ryman to Preservation Hall, all music venues are destinations. Every one of the places in this bracket is a place to visit. And we are so happy to have a light shining on all the great music venues of the South."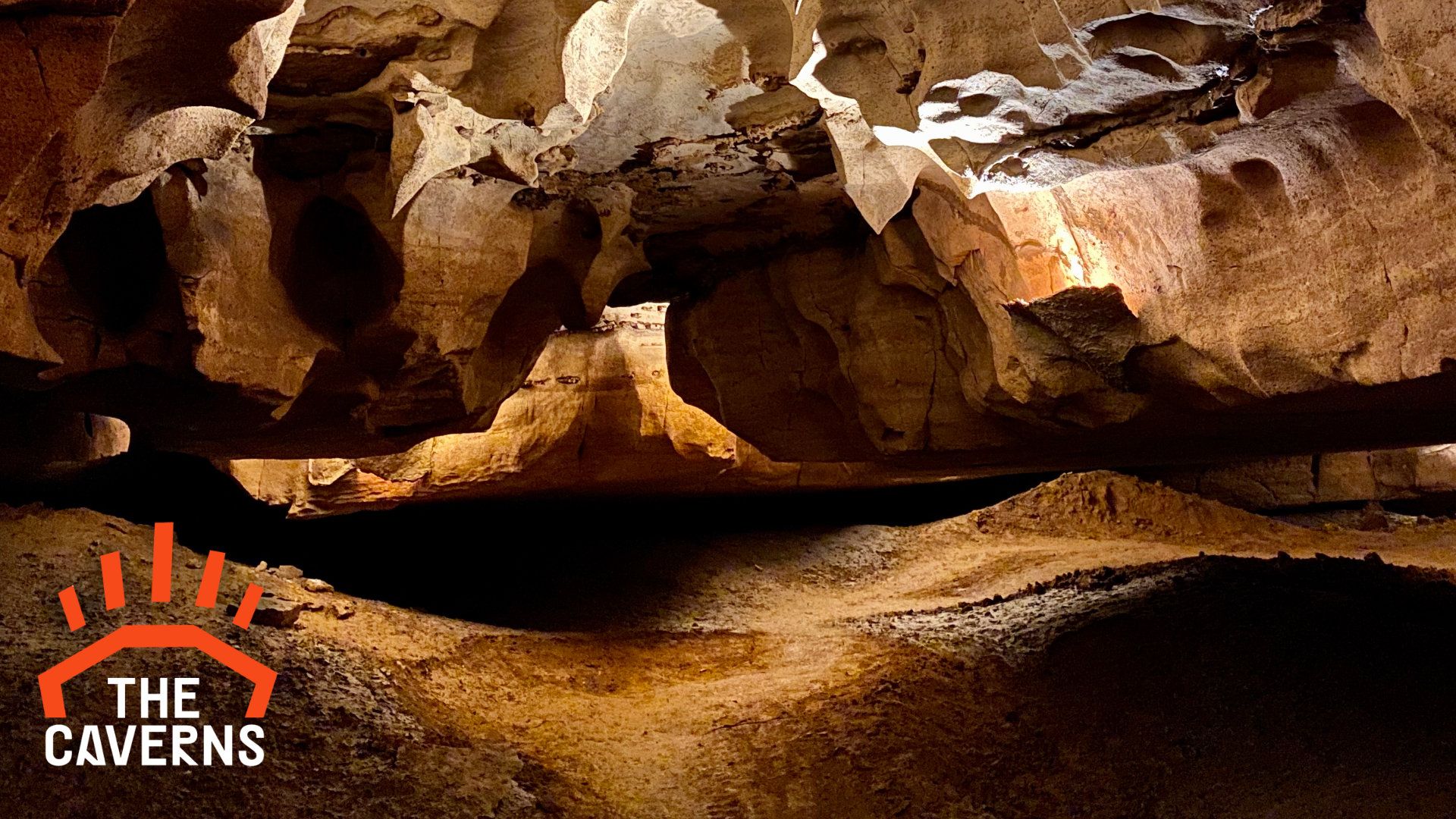 OPEN 7 DAYS A WEEK FOR CAVE TOURS
Experience a walking tour where only a few cavers have gone before! The Caverns has opened to the public a new otherworldly cave for daily guided tours. Explore an underground room 3 football fields long! Hear about geology, cave lore, and the unique history of Grundy County. Plus, our daily tours will take you behind-the-scenes of The Caverns world famous music venue and end with a photo op on the iconic stage. Want to go deeper? Challenge yourself with an Adventure Cave Tour.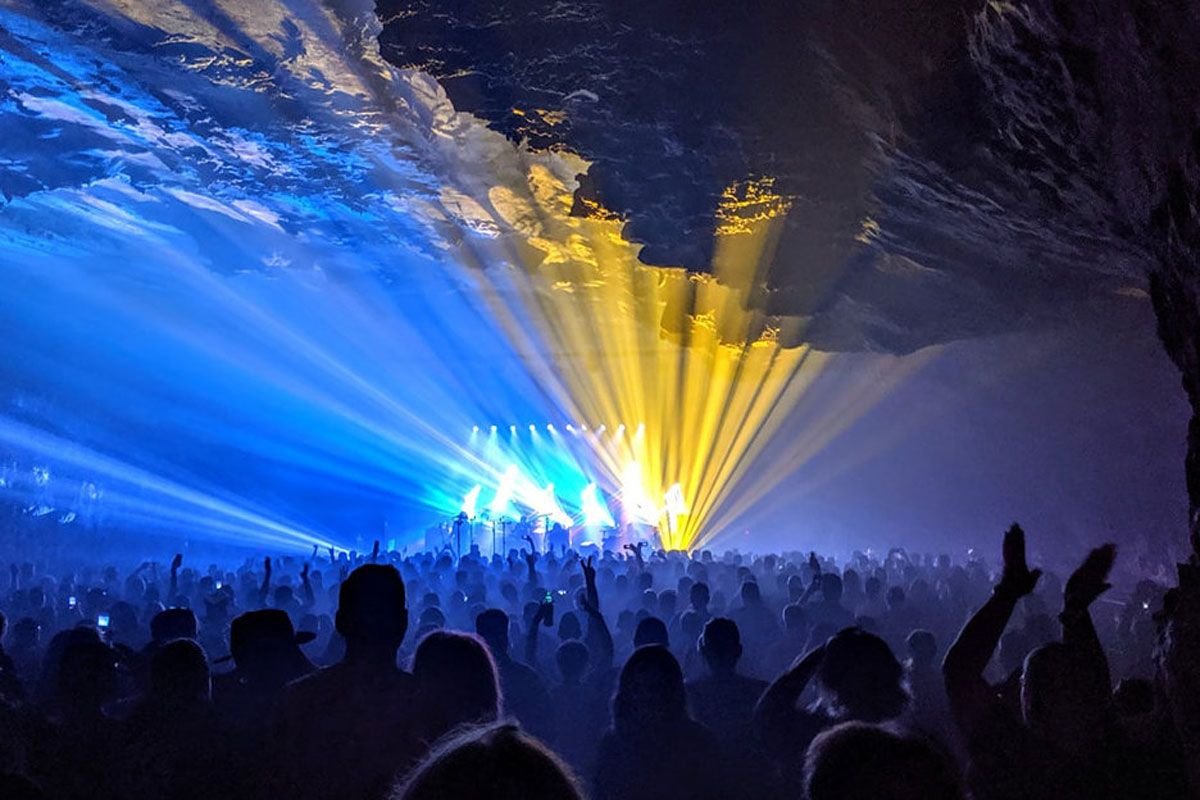 The Greatest Show (Under) Earth
In Grundy County, Tennessee at the base of the Cumberland Plateau in the timeless Pelham valley, you'll find a naturally-occurring subterranean amphitheater inside The Caverns. This singular place has become a must-see destination for music fans from all over the world. Dive into our calendar, you're sure to find a concert to inspire your underground musical adventure. A concert in a cave—that's an experience you never forget!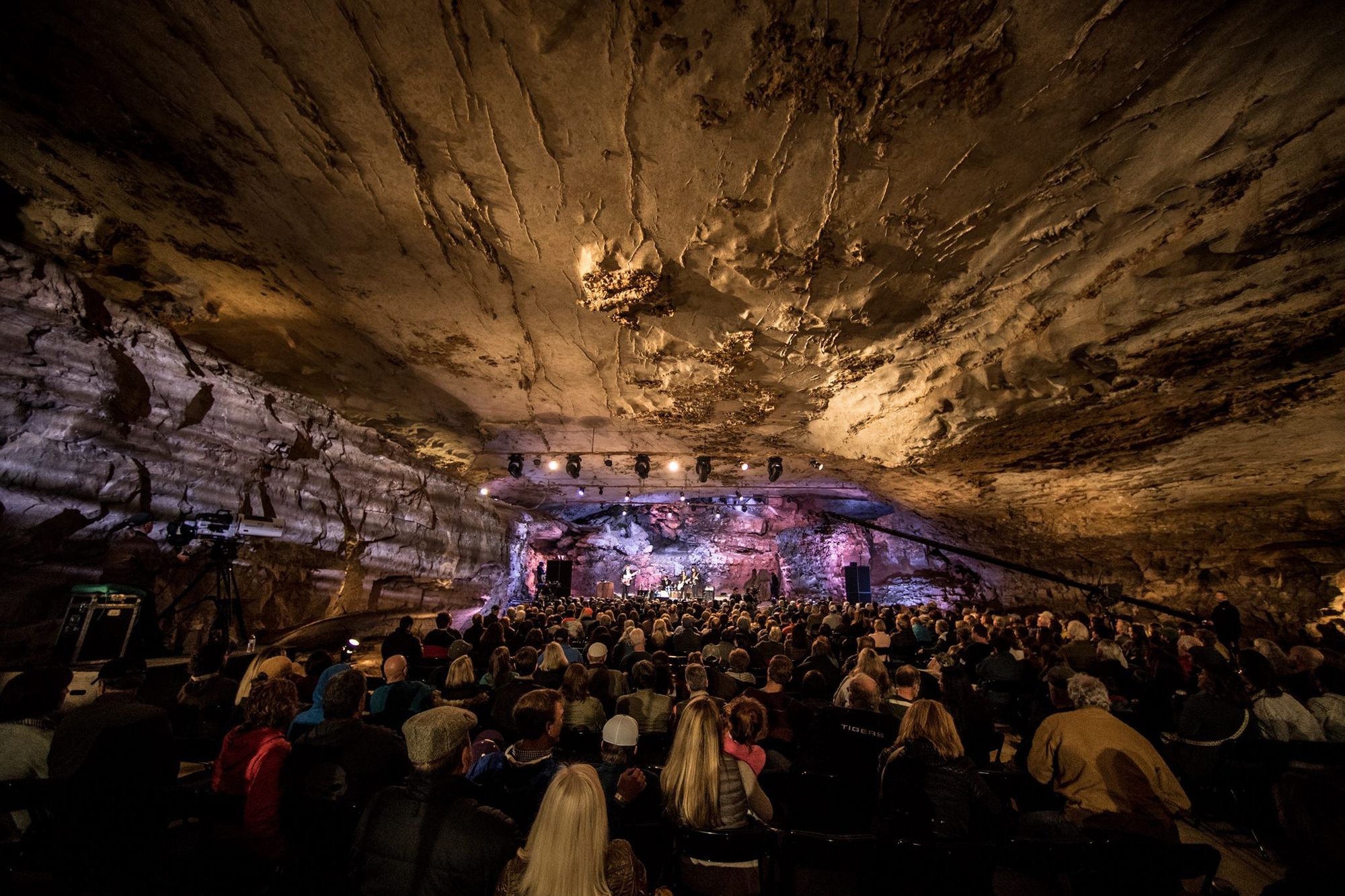 HOME OF BLUEGRASS UNDERGROUND
Taped deep within the subterranean amphitheater of The Caverns, Bluegrass Underground is a musical adventure series on PBS featuring both long-established and emerging artists within a broad spectrum of genres including roots-rock, jam band, R&B, country, soul, folk, Americana and bluegrass.
Sign up for our Email Newsletter
Get news and pre-sale access codes from The Caverns in your inbox!
Featured Shows
Check out our lineup and packages and curate your trip to The Caverns. Click on the "View All" button to see our full line-up. Remember any day below ground is a good day.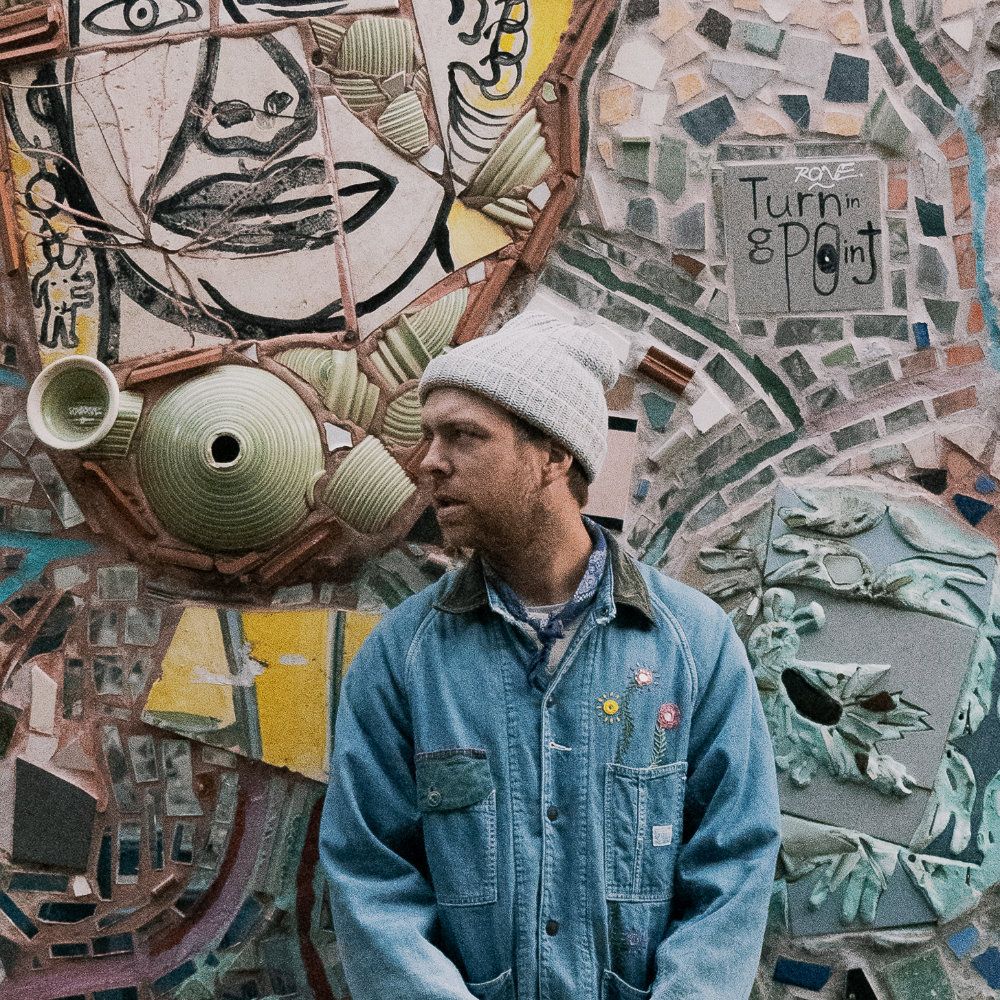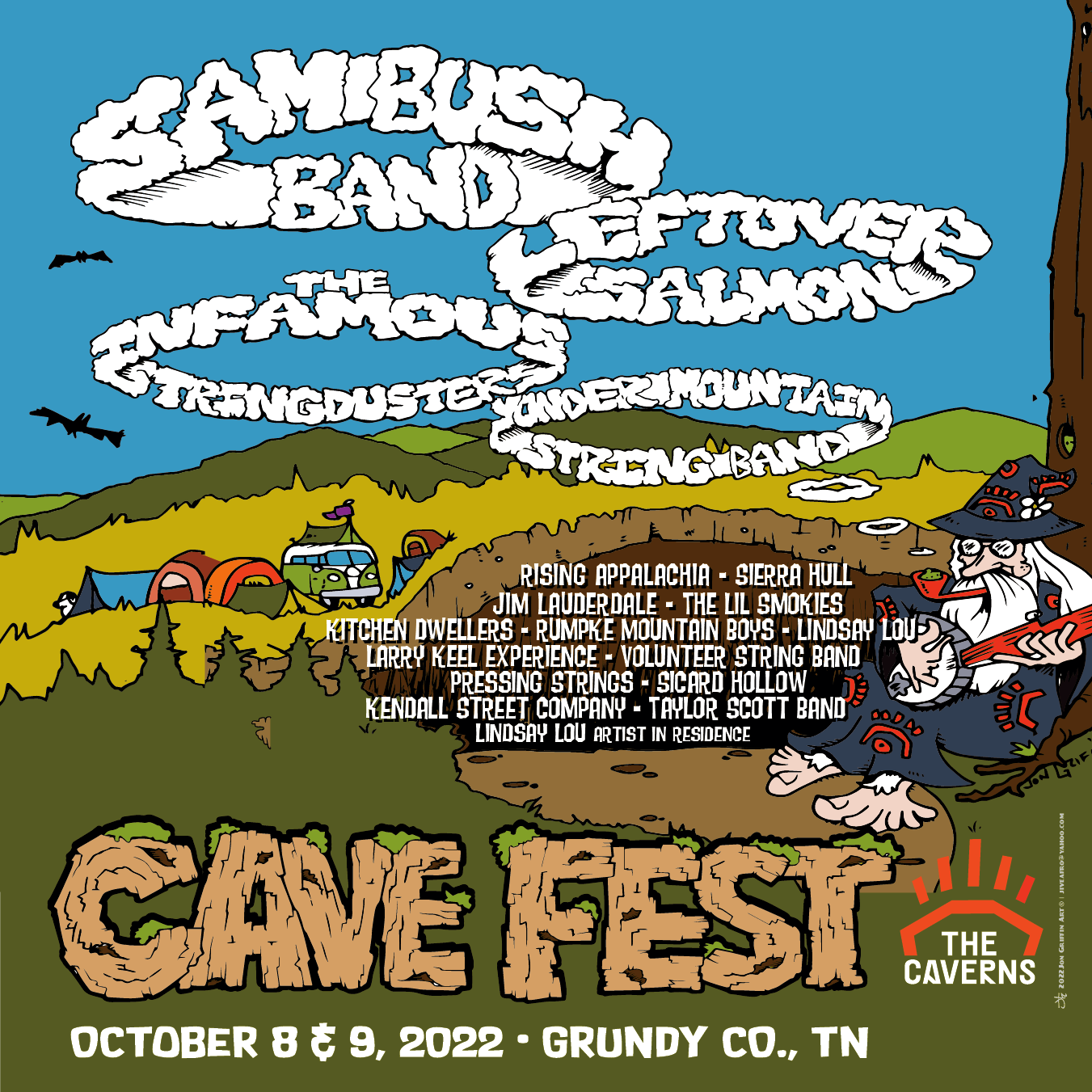 Sam Bush, Leftover Salmon, The Infamous Stringdusters, Yonder Mountain String Band
Packages
Package descriptions below are general descriptions. For detailed information see the specific description for the show you'd like to purchase tickets/packages for here.
Common Questions
Dive into some common questions most of our guests have, come prepared, and get ready for an experience of the lifetime.
How Can I Purchase Tickets?
Tickets are available for all shows online here.
How Much Are Tickets?
Each show is priced differently; please see our ticketing page here for show pricing.
How Do I Get My Tickets?
All tickets are emailed to you. Please print your tickets prior to coming to the venue. If you're unable to print your tickets please go to Will Call located at the Welcome Center.
I bought a package, now what?
Once you purchase your package sit back, relax and let us do the rest! Watch your email for your show specific package details.