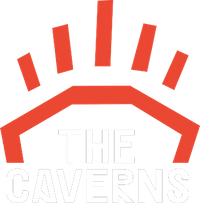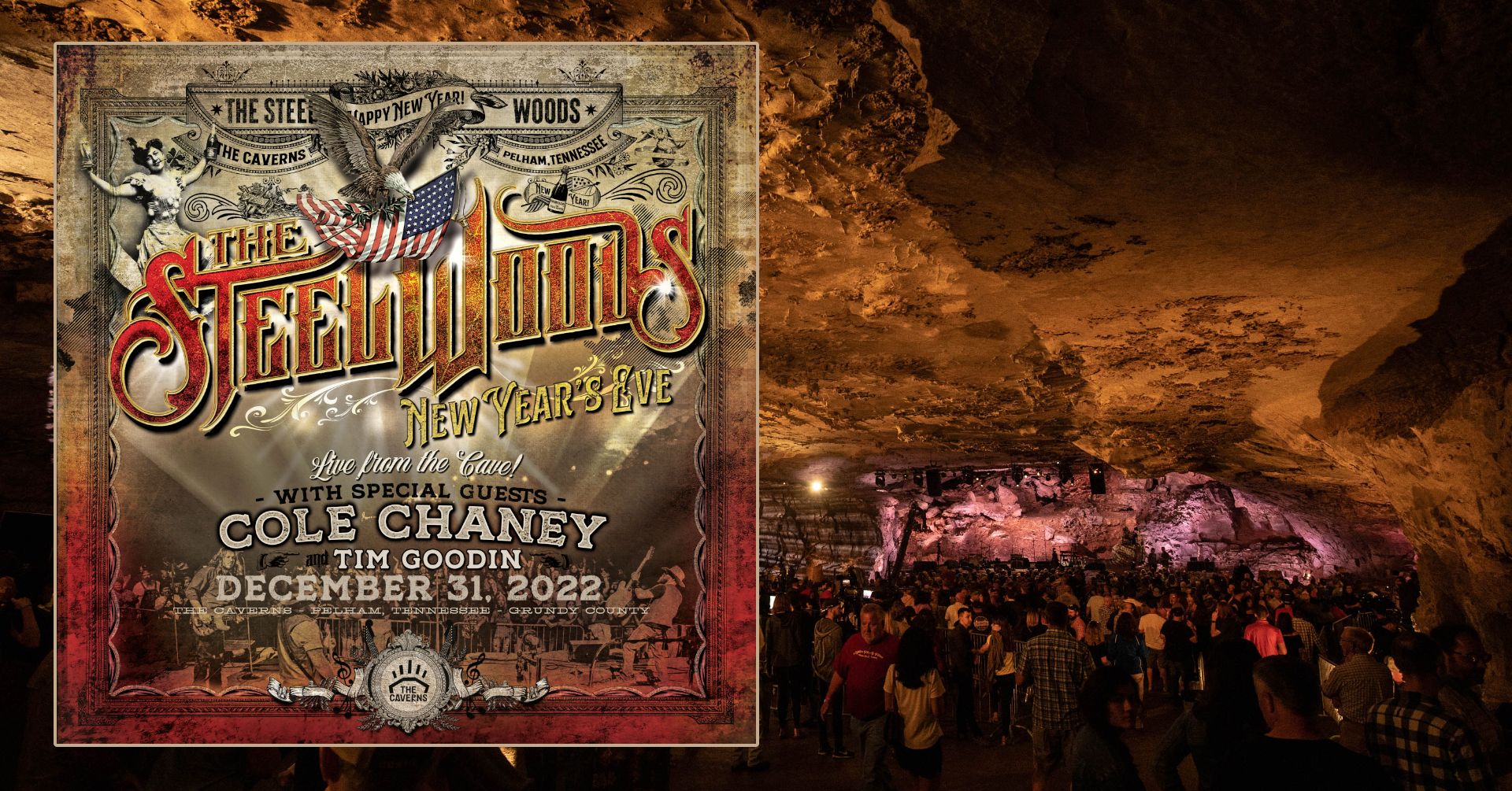 New Year's Eve in The Caverns: The Steel Woods
Fans of outlaw country and Southern rock, we have an epic New Year's Eve show for you! The Steel Woods return to The Caverns on December 31st with Cole Chaney and Tim Goodin. If you watch Yellowstone, you would've heard The Steel Woods' music featured in a recent episode. Tickets on sale now, including a limited amount of overnight packages with VIP tickets, lodging, transportation to and from the venue, and more. Or, add a camping pass to your order and plan to spend the night on-site at The Caverns campground. Ring in the New Year underground with The Steel Woods!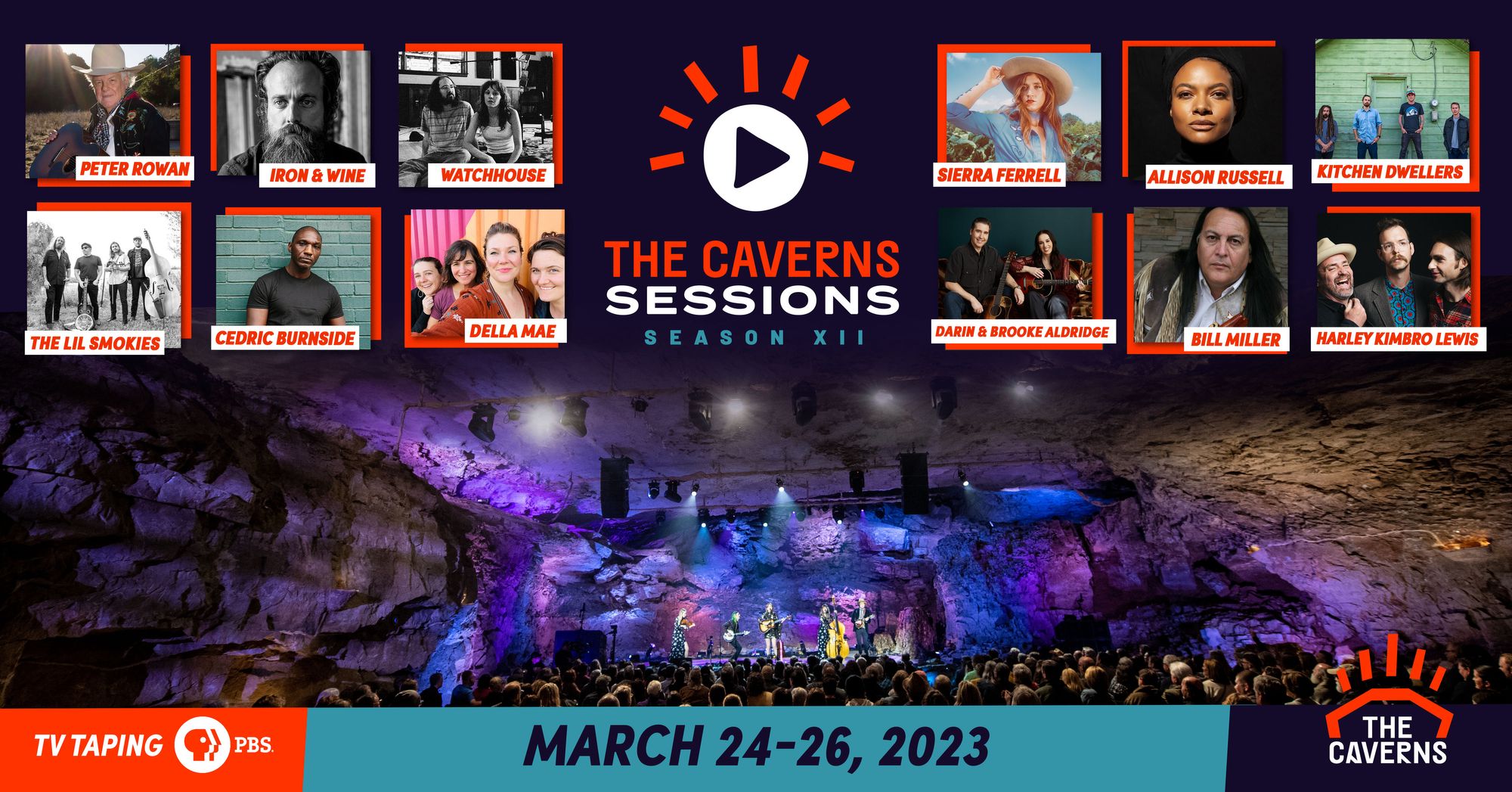 The Caverns Sessions PBS TV Taping
On March 24th-26th, The Caverns will tape performances by the finest in roots and Americana music for the next season of The Caverns Sessions on PBS, which will be Season XII of the long-running subterranean musical series formerly known as Bluegrass Underground. Check out the line-up and get your packages, camping passes and tickets on Friday, December 9th at Noon CT.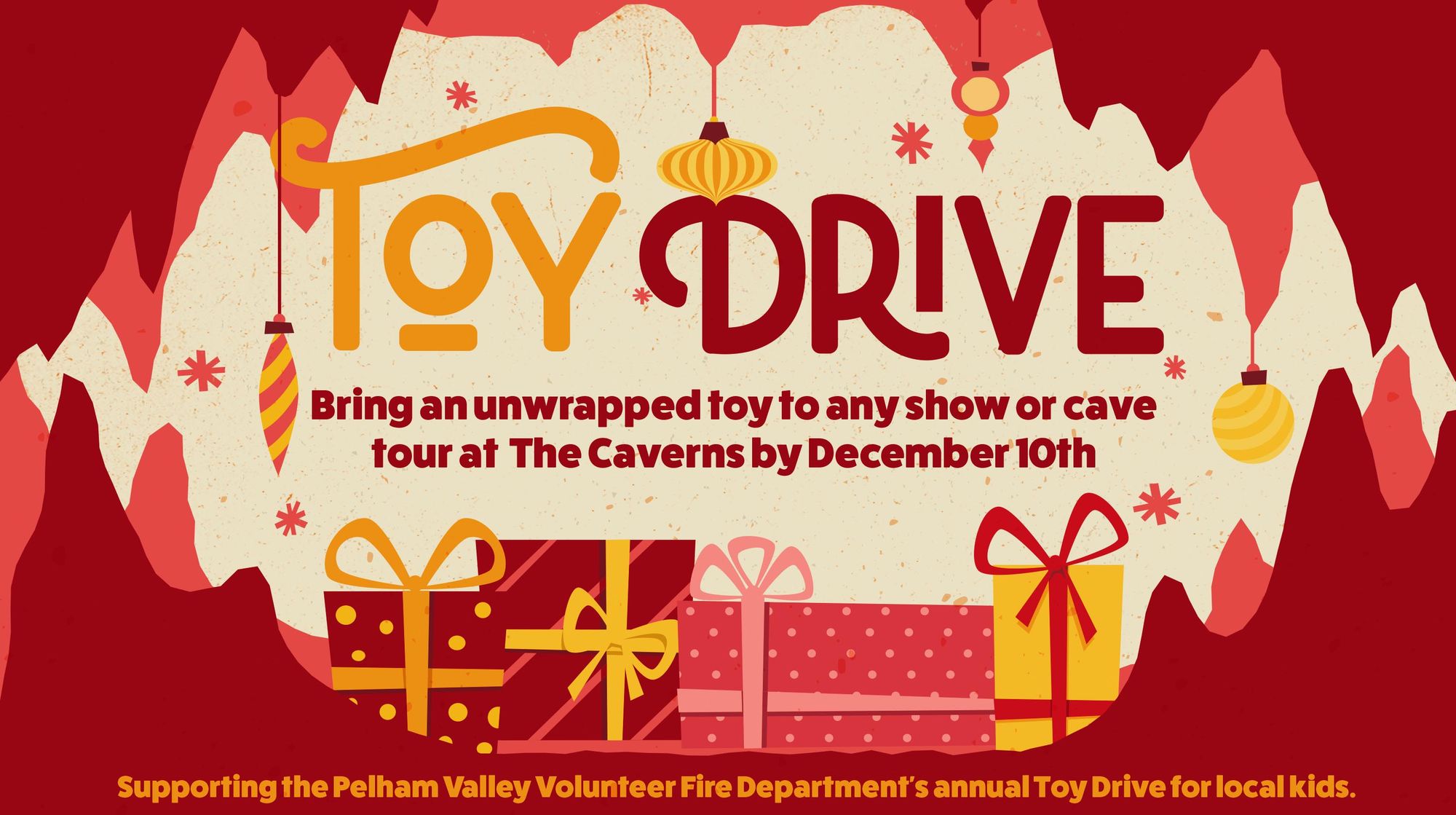 Toy Drive: Help Us Bring Joy to Local Kids
You can bring smiles to local Grundy County kids by bringing an unwrapped, new toy to The Caverns from now until December 10th! As an added perk, if you bring an unwrapped, new toy ($25 value), you'll receive 1 free cave tour. That's a win-win for everyone. See the beauty of The Caverns while bringing a smile to a local kid!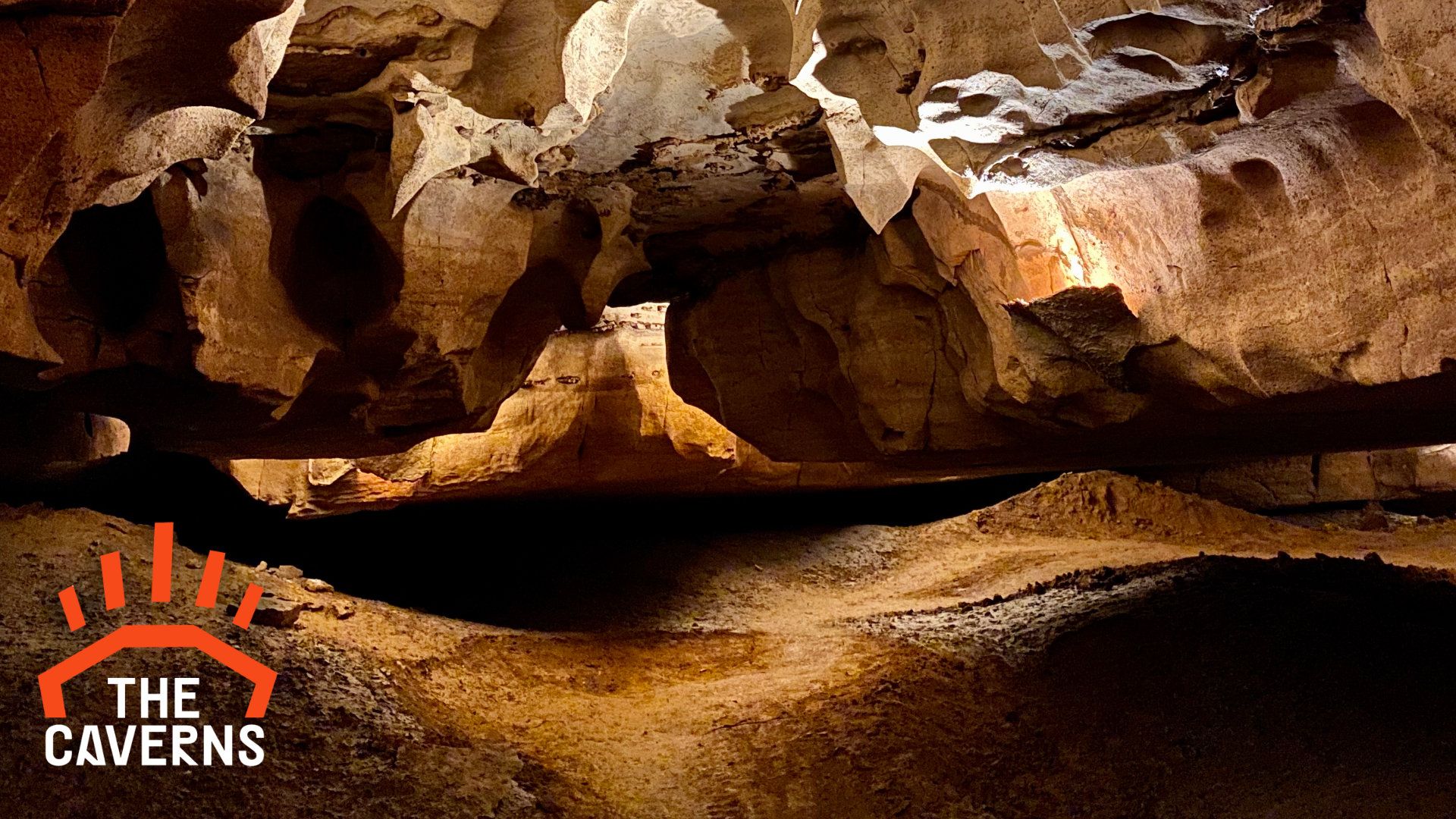 OPEN 7 DAYS A WEEK FOR CAVE TOURS
Experience a walking tour where only a few cavers have gone before! The Caverns has opened to the public a new otherworldly cave for daily guided tours. Explore an underground room 3 football fields long! Hear about geology, cave lore, and the unique history of Grundy County. Plus, our daily tours will take you behind-the-scenes of The Caverns world famous music venue and end with a photo op on the iconic stage. Want to go deeper? Challenge yourself with an Adventure Cave Tour.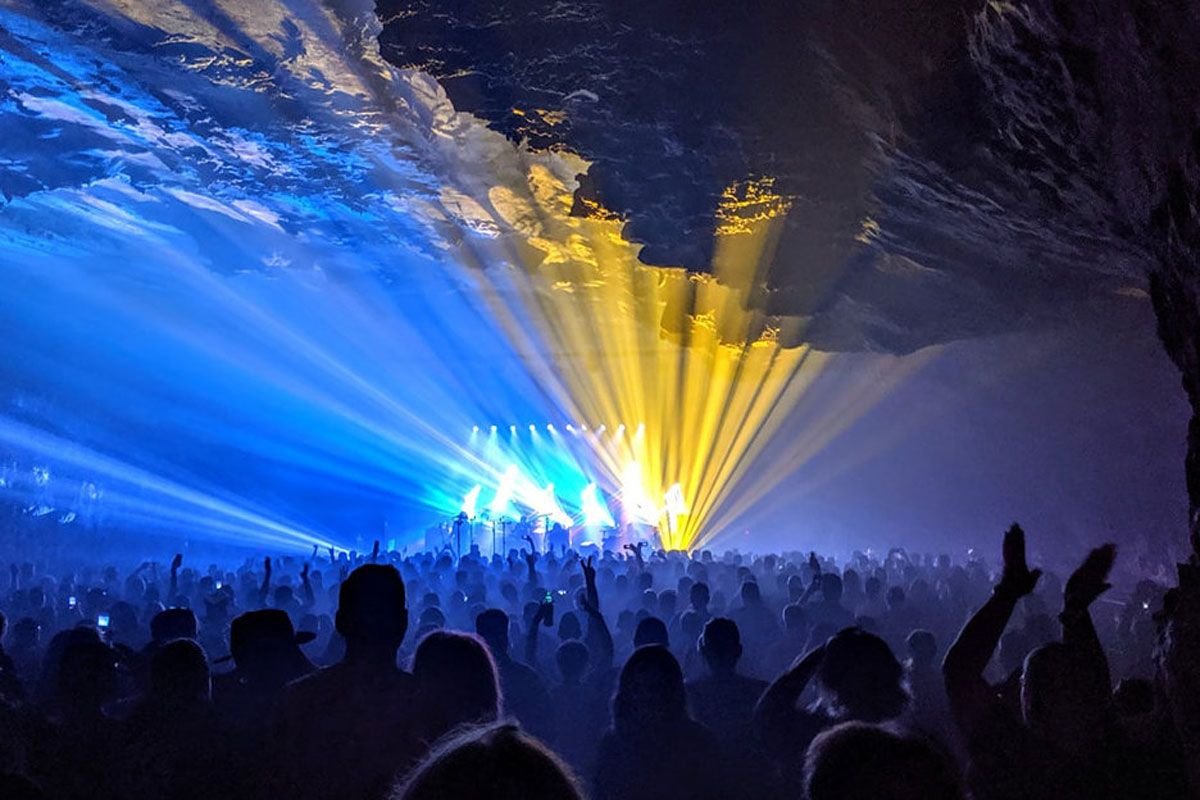 The Greatest Show (Under) Earth
In Grundy County, Tennessee at the base of the Cumberland Plateau in the timeless Pelham valley, you'll find a naturally-occurring subterranean amphitheater inside The Caverns. This singular place has become a must-see destination for music fans from all over the world. Dive into our calendar, you're sure to find a concert to inspire your underground musical adventure. A concert in a cave—that's an experience you never forget!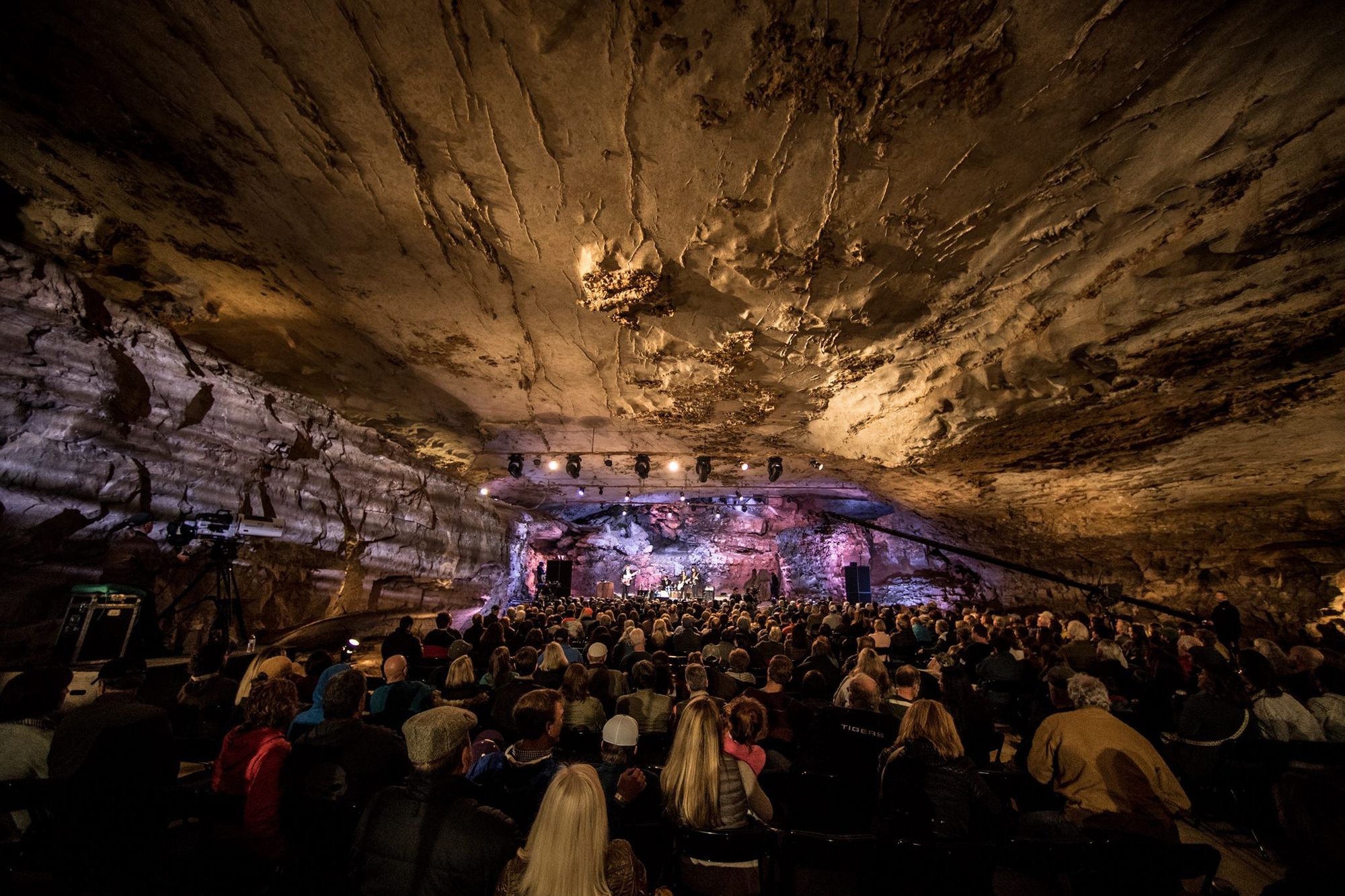 HOME OF THE CAVERNS SESSIONS
Taped deep within our subterranean concert hall, The Caverns Sessions, formerly Bluegrass Underground, is a musical adventure series on PBS featuring both long-established and emerging artists within a broad spectrum of genres including roots-rock, jam band, R&B, country, soul, folk, Americana and bluegrass.
The next PBS TV Taping will be on March 24-26, 2023.
Sign up for our Email Newsletter
Get news and pre-sale access codes from The Caverns in your inbox!
Featured Shows
Check out our lineup and packages and curate your trip to The Caverns. Click on the "View All" button to see our full line-up. Remember any day below ground is a good day.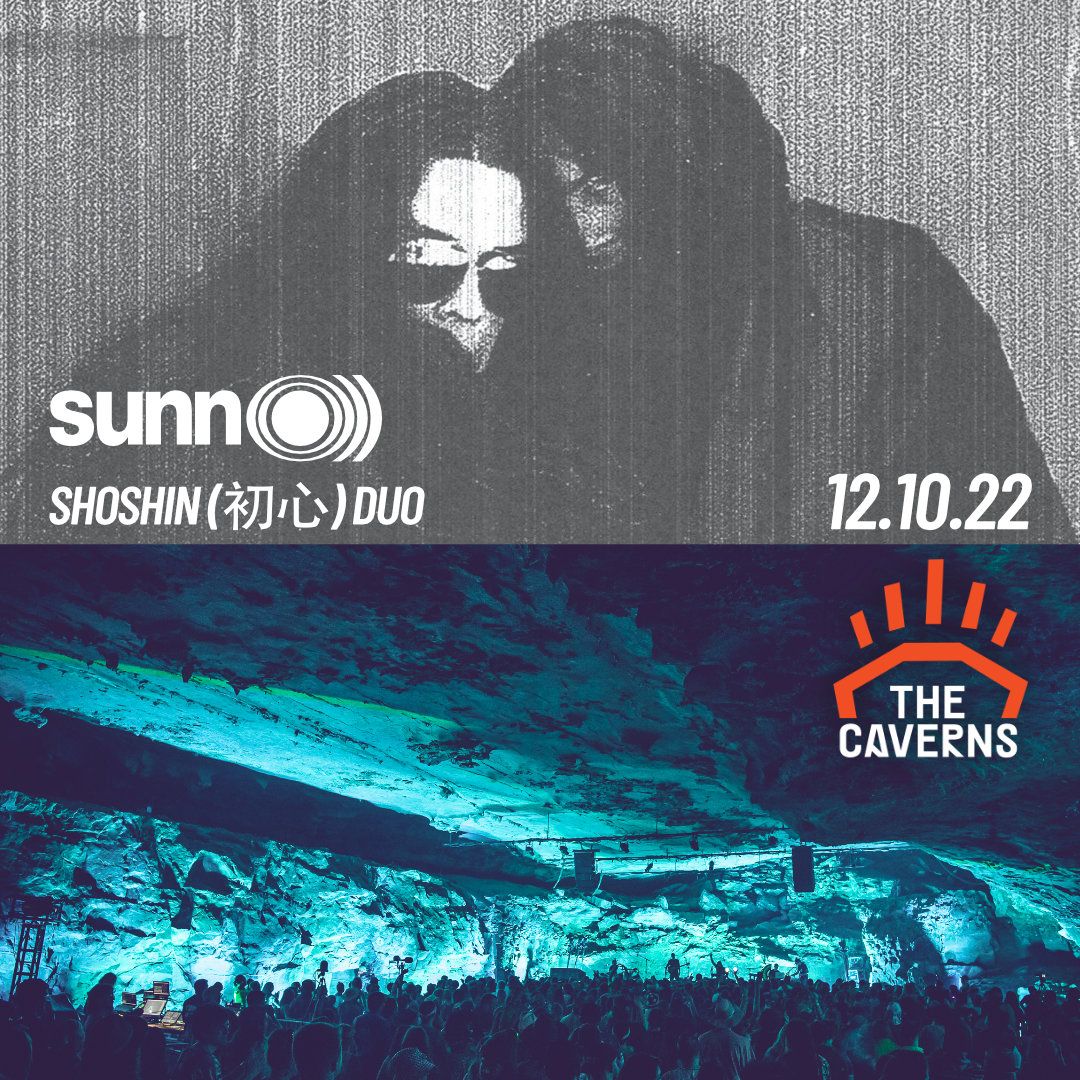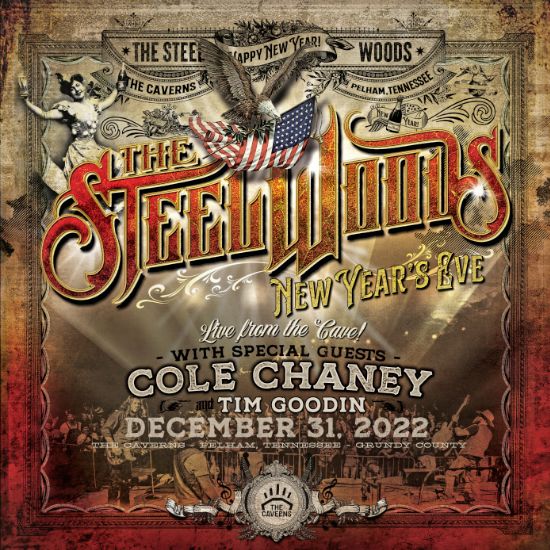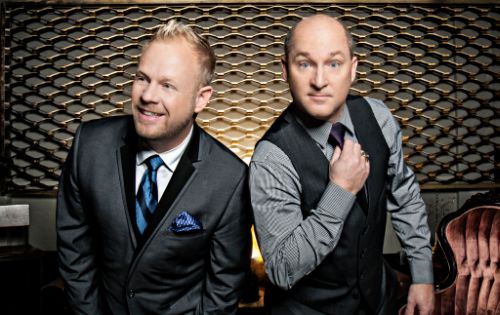 Packages
Package descriptions below are general descriptions. For detailed information see the specific description for the show you'd like to purchase tickets/packages for here.
Common Questions
Dive into some common questions most of our guests have, come prepared, and get ready for an experience of the lifetime.
How Can I Purchase Tickets?
Tickets are available for all shows online here.
How Much Are Tickets?
Each show is priced differently; please see our ticketing page here for show pricing.
How Do I Get My Tickets?
All tickets are emailed to you. Please print your tickets prior to coming to the venue. If you're unable to print your tickets please go to Will Call located at the Welcome Center.
I bought a package, now what?
Once you purchase your package sit back, relax and let us do the rest! Watch your email for your show specific package details.