Save the dates! 1st Session: July 7-13 • 2nd Session: July 14-20. Registration to open later this year.
"Do not dare not to dare." ~C.S. Lewis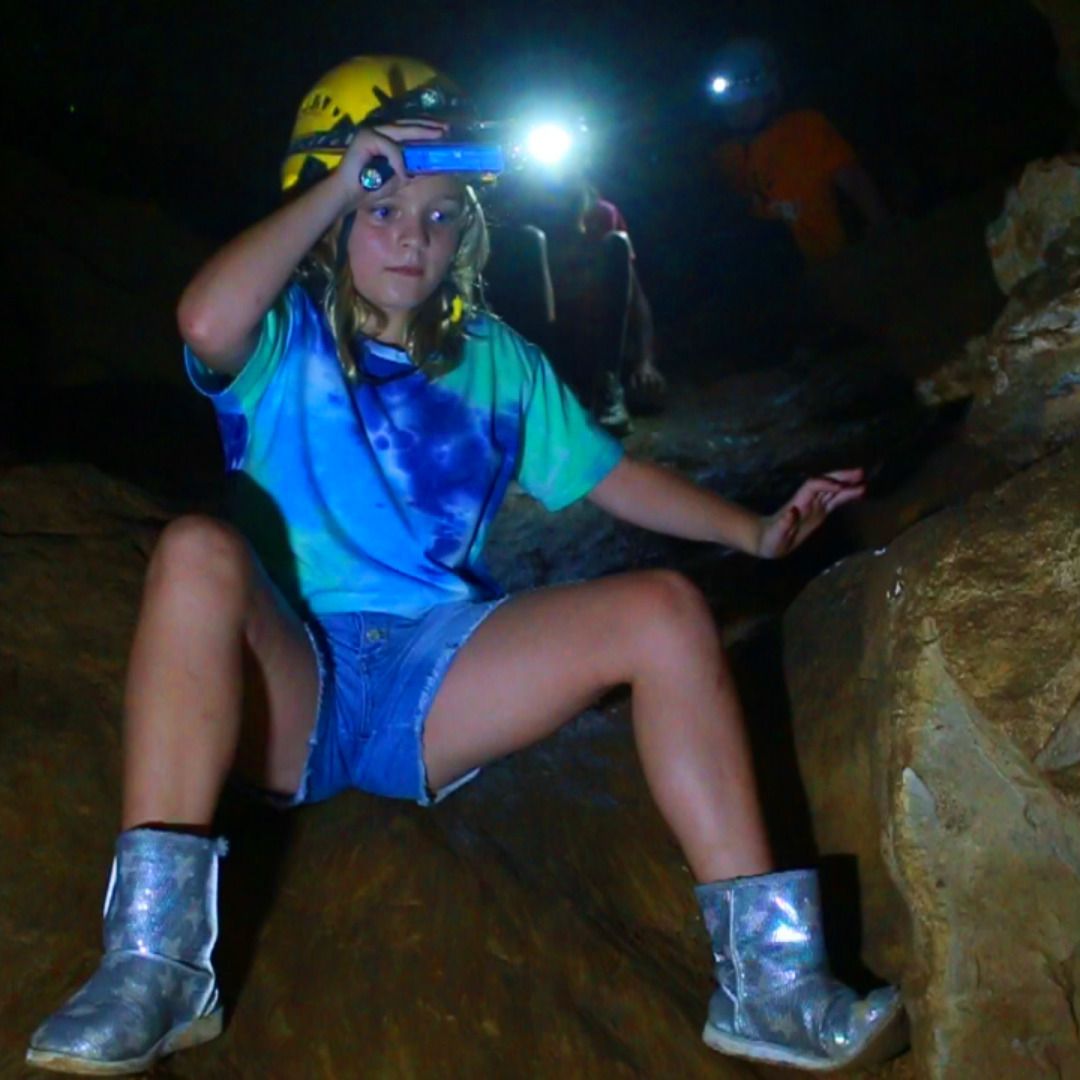 Explore The Great Outdoors—Above and Below Ground
Camp Caverns is located on 650 acres in Payne's Cove, in Pelham, TN in Grundy County. Much of Grundy County lies on the Cumberland Plateau and features world-renowned natural areas and scenic landscapes, including the South Cumberland State Park with its iconic Stone Door and the Fiery Gizzard trail which was ranked as one of the 25 best hikes in North America by Backpacker magazine. The Cumberland Plateau is also home to the University of the South, familiarly known as Sewanee.
The Caverns Adventure team will lead onsite adventures as well as off-premise outings that will build confidence and provide all of the benefits of being outdoors. Of course, exploration at Camp Caverns means subterranean exploration as well. Whether underground or above ground, our team is dedicated to providing your child a camp experience like no other.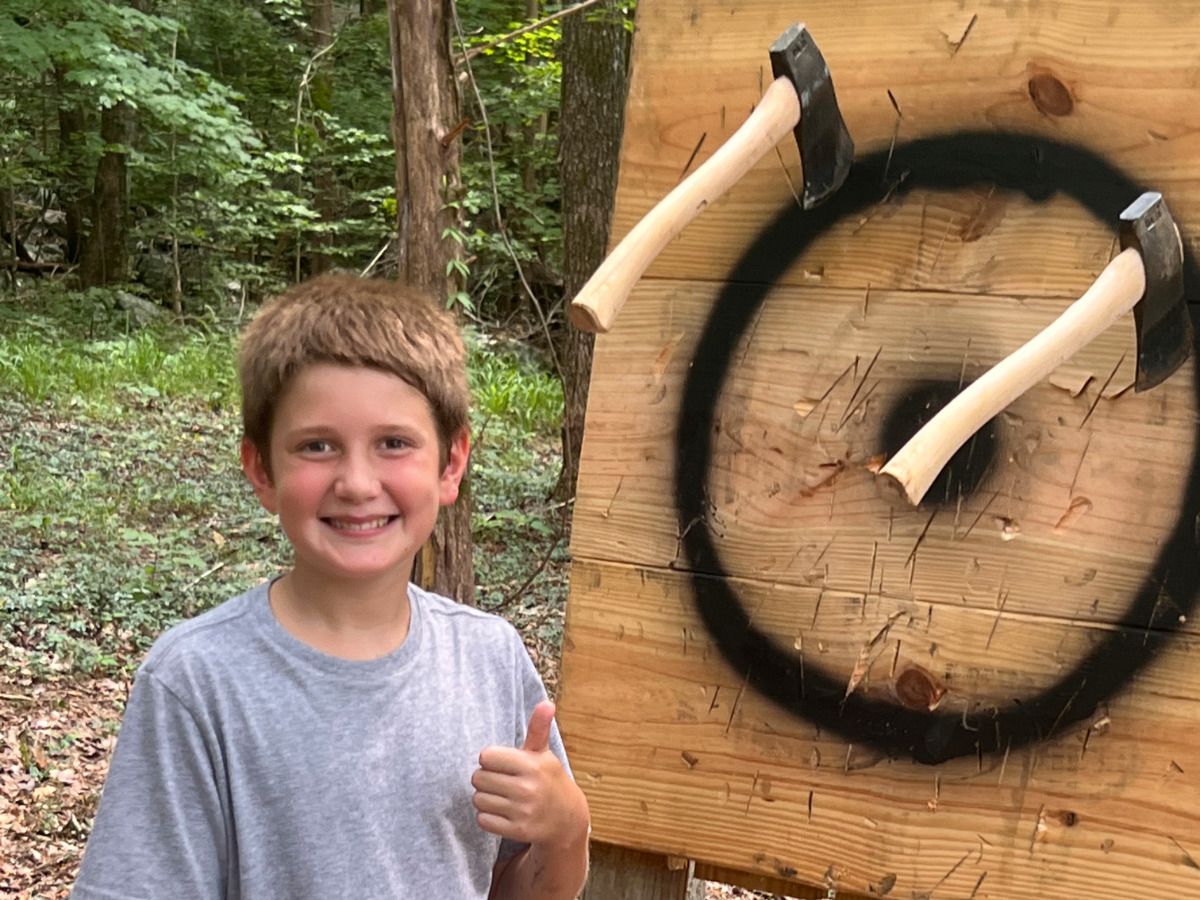 Explore Sports
Sports are a great way to learn how to be a part of something greater than yourself, how to be a part of a team, and how lessons come from losing as well as winning. Camp Caverns offers a variety of traditional cooperative and competitive sports including but not limited to archery, volleyball, swimming, capture the flag, kickball and so much more!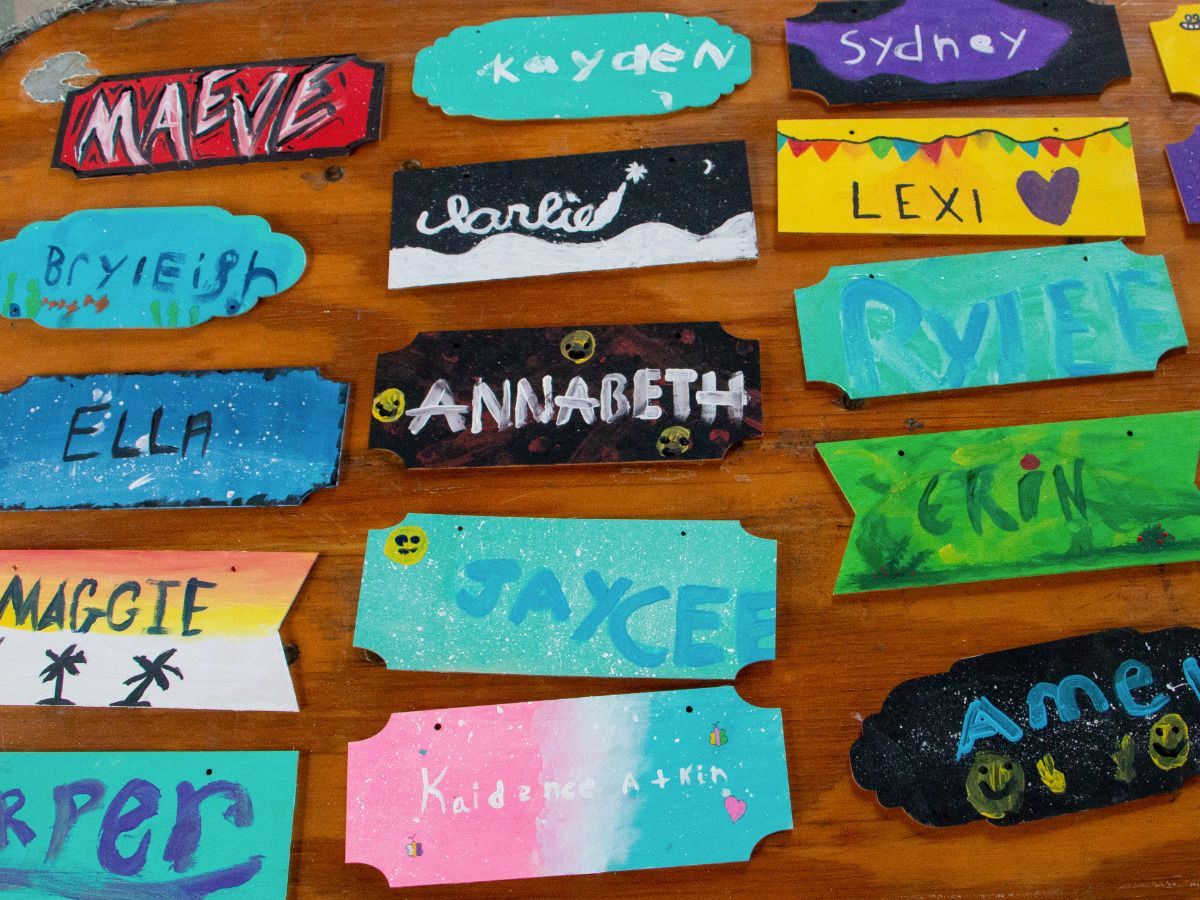 Explore Arts
To create is to explore and our campers go on a voyage of discovery every day. The Arts Program at Camp Caverns is as much a part of the daily experience as eating, sleeping and breathing. We take the creativity of our campers to new levels with pottery, painting, wood-working and so much more. Campers enjoy daily experiences to inspire themselves and others through art. Plus, they leave camp with some cool handmade keepsakes to remind them of their amazing adventures at Camp Caverns.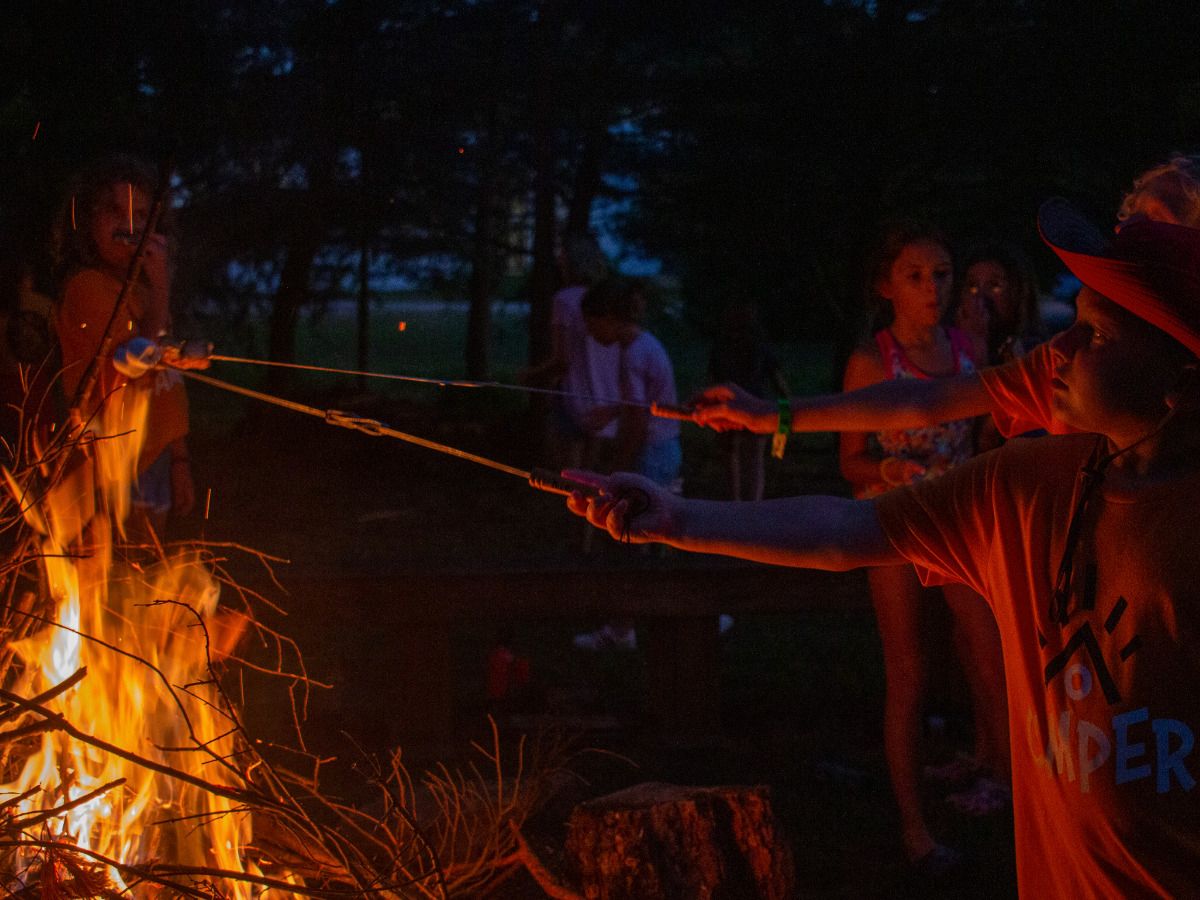 Evening Programs
After an epic day spent exploring and connecting with the world outside and the inner-world of character and confidence, each night offers campers an epic experience to close out the day. With activities like talent shows, bonfires, DJ parties, concerts and movies inside the cave, each day ends with entertainment—Caverns style.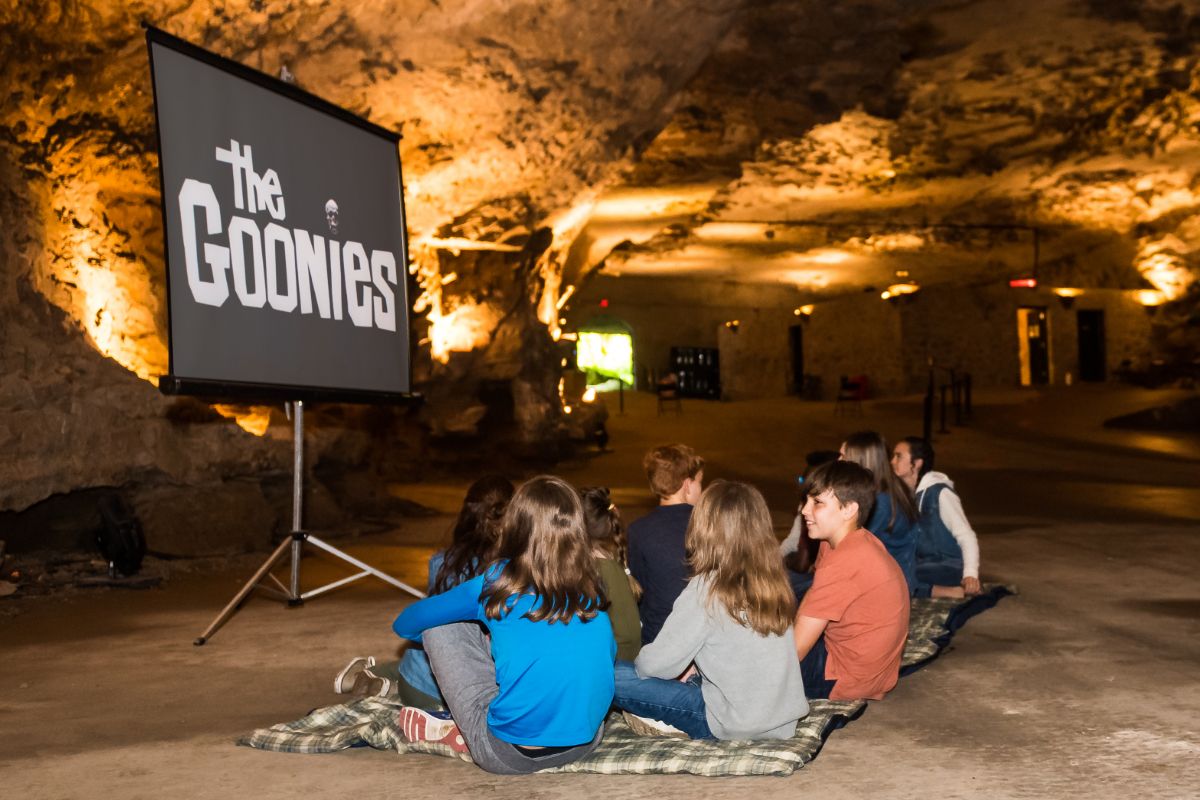 Take a Deeper Look
What does a week at Camp Caverns look-like? Campers at Camp Caverns will soar through the trees on zipline adventures and crawl through (age appropriate) underground features, hike through amazing history, and even watch The Goonies inside a cave! Now c'mon, how cool is that?
View Day-by-Day Program Download Daily Schedule at a Glance
But please, don't share too much with your kids!