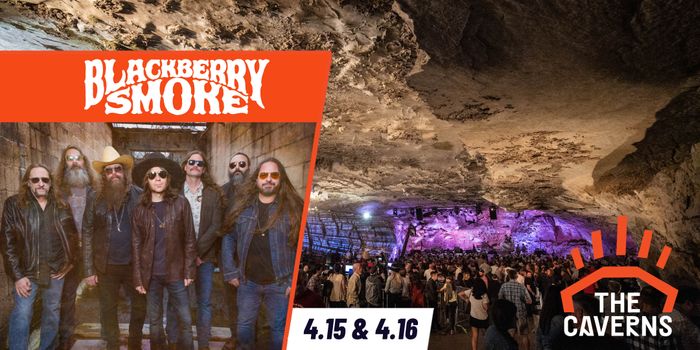 Smokin' Underground: A 2-Night Underground Throwdown with Blackberry Smoke
In 2021, Blackberry Smoke headlined two nights at The Caverns Above Ground Amphitheater. It was exhilarating to see them rock out outdoors under the stars in Grundy County. But this time, the band is going deep! Smokin' Underground will mark Blackberry Smoke's first time playing underground inside The Caverns. 2-night tickets available, too.
In addition to our popular Stay & Cave packages with lodging, transportation and more, we're happy to offer passes for primitive car camping on-site in a grassy field near The Caverns! Be sure to purchase your camping passes at check-out. To learn more about the camping option, visit this page.
See you underground in Grundy County, TN!