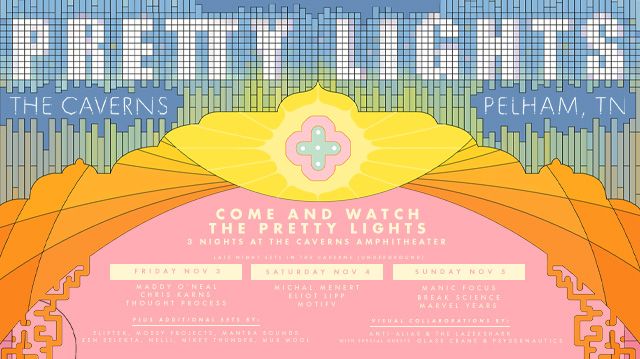 Pretty Lights
November 3-5, 2023
Tickets will go on sale on Friday July 28th at 10a CT
Pretty Lights will perform three nights above ground at The Caverns Amphitheater in Pelham, TN on November 3-5, 2023. The three night event will feature an extended Pretty Lights set each night with visual collaborations by Anti-Alias & The Lazershark plus special guest Glass Crane & Psybernautics.
The weekend will include intimate late night performances inside The Caverns cave venue each night from several artists including: Manic Focus, Michal Menert, Maddy O'Neal, Break Science, Marvel Years, Chris Karns, Eliot Lipp, Motifv, and Thought Process.
Additional sets will take place above ground at The Caverns Amphitheater each day, featuring: Eliptek, Mossy Projects, Mantra Sounds, Zen Selekta, Nelli, Mikey Thunder, and Mux Mool.
Tickets will go on sale on Friday July 28th at 10a CT. In effort to mitigate bots and resellers, The on-sale will only be accessible via a unique code sent by Seated. Everyone who signs up or had previously signed up from the initial 2023 Soundship Space System Tour announcement will receive a unique access code from Seated for access to tickets. The codes will be delivered via email and SMS 20-60 minutes prior to on sale on Friday July 28th at 10a CT. The sign-up window to register for an access code ends on July 26th at 10a CT. Fans can sign-up at prettylightsmusic.com.
3-Day Passes + VIP will be available and will include access to (1) late night performance inside The Caverns cave venue. Late night shows will only be available to 3-Day Pass purchasers. Fans are encouraged to select their 3-Day Pass based on their desired night to experience The Caverns' cave venue.
Please note, there will be a 4 ticket max per order.
It is important to note that The Caverns cave venue has a limited capacity, and ticket availability is extremely limited. Furthermore, signing up via Seated and receiving an access code does not guarantee a ticket to the event, as the overall event capacity is limited.
Conveniently located just steps away from the main event, limited on-site Yurts, Camping and RV spots will be available as ticket add-ons. Yurts, Camping and RV passes will be only available as add-ons for 3-Day pass buyers during the ticket purchase process. Don't miss the opportunity to stay on-site!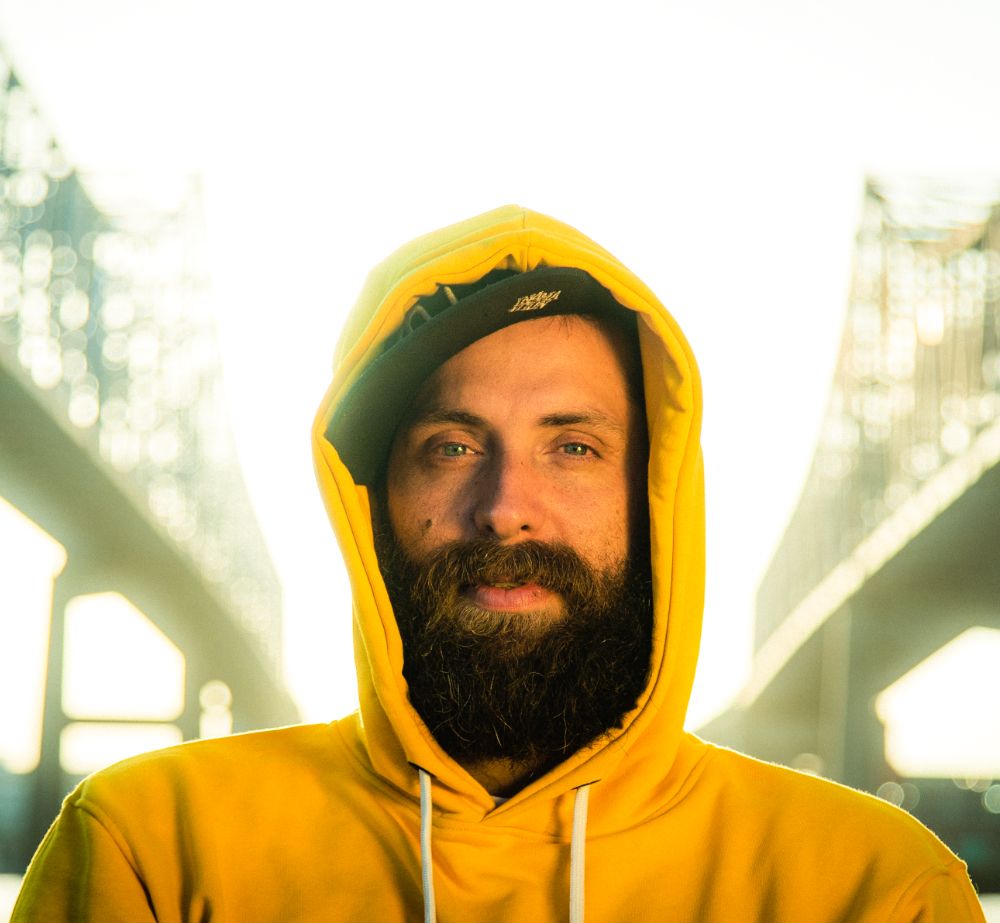 Additional measures we are implementing to combat bots and resellers include:
Delayed Ticket Delivery - After your purchase, you will receive an order confirmation, but your actual scannable tickets will not be sent until 48 hours before the show.
Scrubbing for Bots & Resellers - Beginning the night of the on sale, The Caverns' ticketing partner Tixr will scrub the list of buyers and we will refund obvious bots or known resellers.
Multiple Codes - You may receive multiple codes if you signed up multiple times on Seated. If you attempt to use more than one code, your tickets may be subject to cancellation.
Wait List - Tickets denied to bots and resellers will be released to the Tixr wait list.
ID Verification Check - Day of the show, the name on the ticket must match a valid government ID. The Pretty Lights shows at The Caverns are 18+.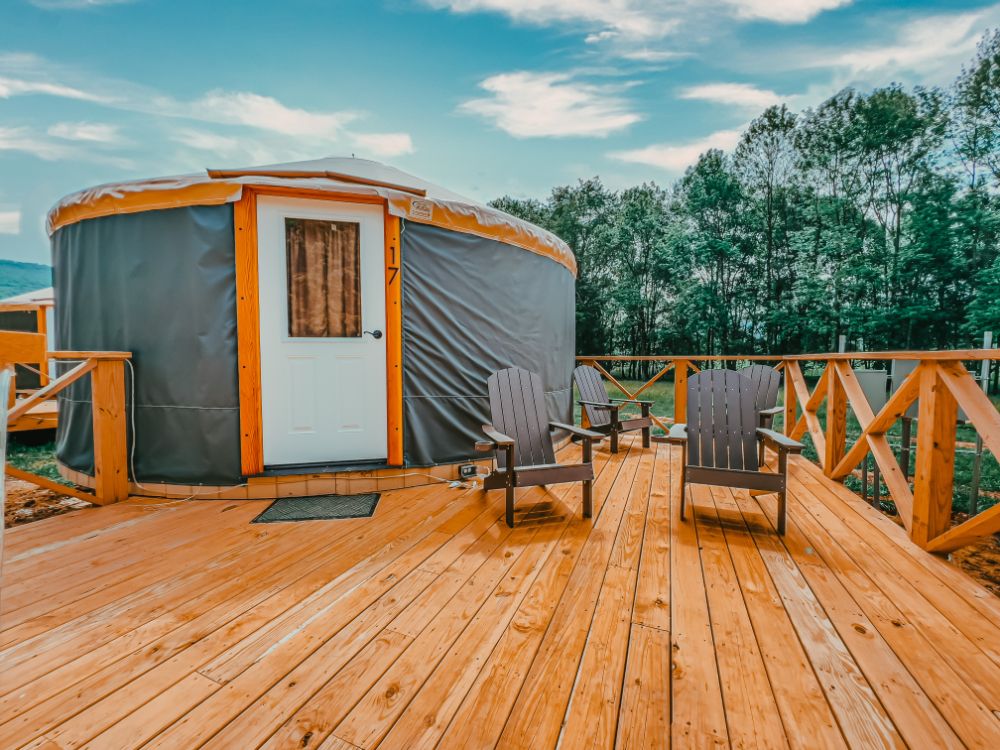 3-Day Yurt Stay
$1,150 *NO ADMISSION*
The Caverns' new Yurt Village is located in a secluded and enchanting sylvan glade inside our campground. Take advantage of the best accommodations The Caverns has to offer! Our yurts are a roomy 300 square feet, climate-controlled, private accommodations which include two parking spots, a comfortable bed to rest each night, a bathroom with a shower, a microwave, a mini-fridge, a coffee maker, and a private deck for hanging out pre- and post-show. We make it easy — all you have to do is park the car and enjoy the shows knowing you have a soft space to land within walking distance.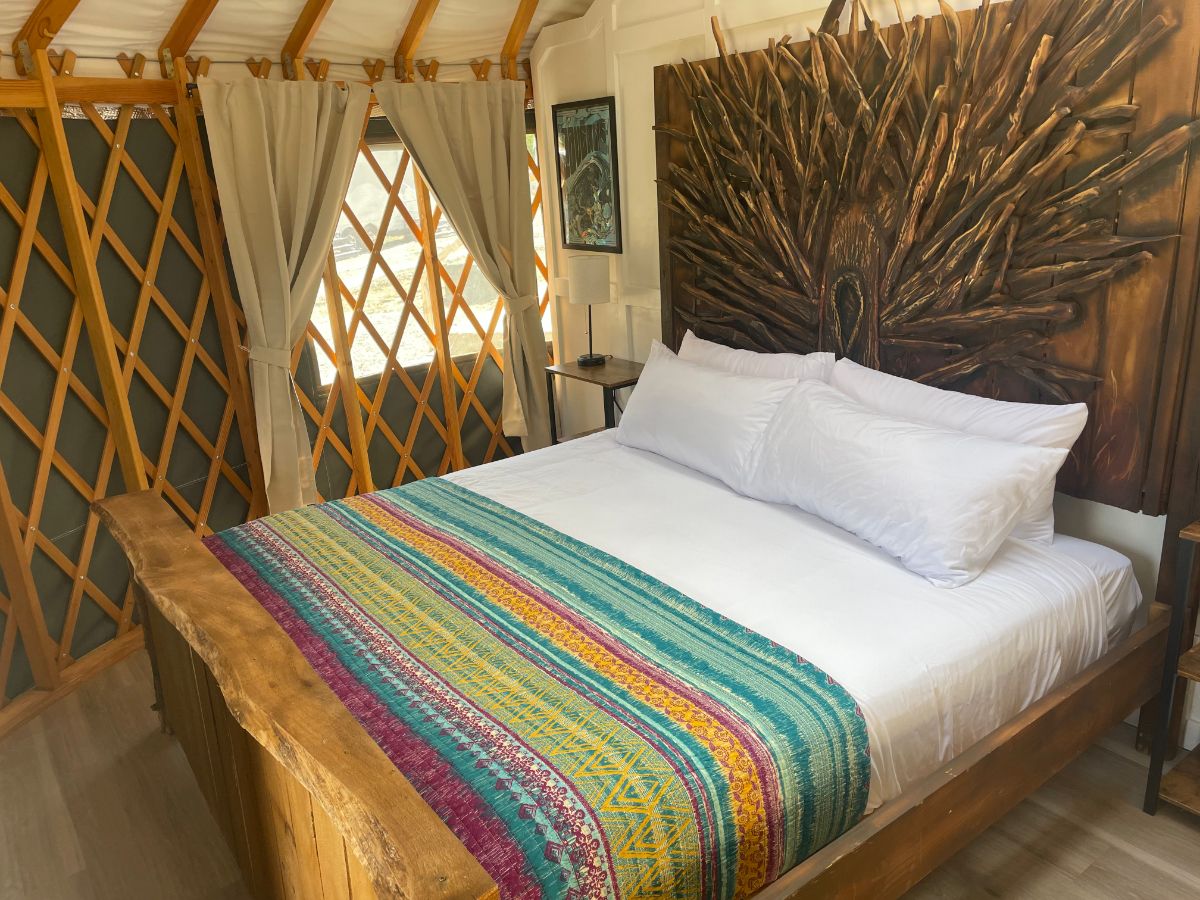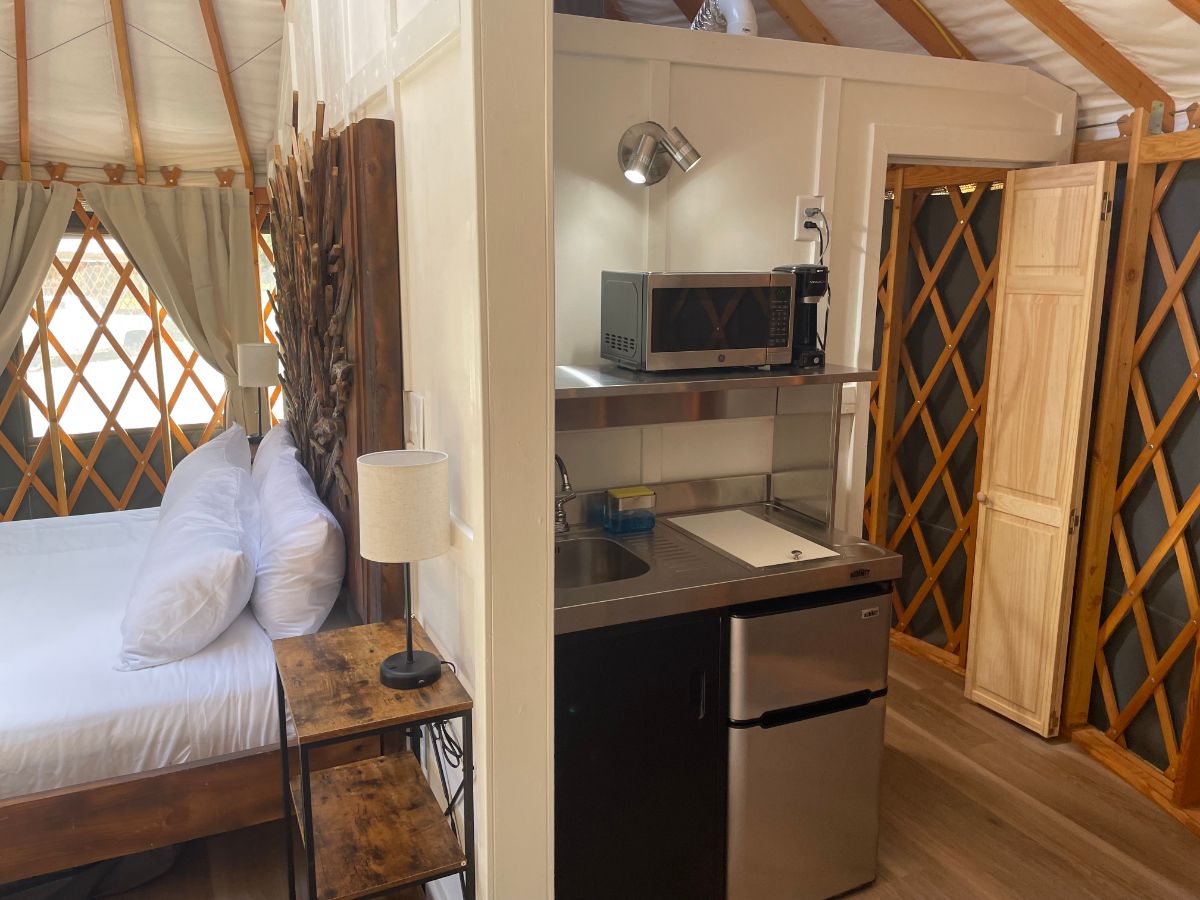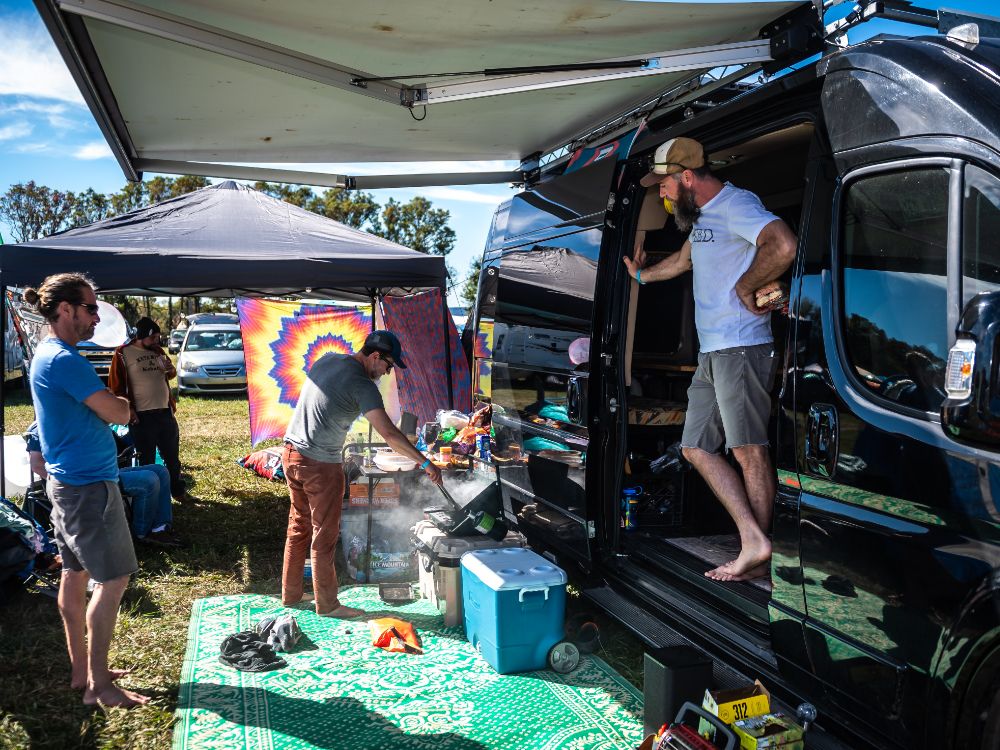 3-Day Dry RV Pass
$259 *NO ADMISSION*
This pass is required for guests with RVs, pull-behind campers, and oversized vans - anything bigger than a car/SUV. All RVs/oversized vehicles will park in a dedicated oversized vehicle area. Electric and water hookups are NOT included. Generators are allowed and we encourage quiet generators. If you have a loud generator, you may be asked to turn it off during quiet hours from 12a to 7a CT each night. Please be respectful of your neighbors. Oversized Vehicle spaces will be approximately 20'x50'. Tents can be set up if they fit within the space along with any slide-outs or awnings. A 3-Day Dry RV Pass does NOT include admission to the show. You MUST purchase your festival ticket(s) separately. Everyone in the oversized vehicle must have a separate festival ticket.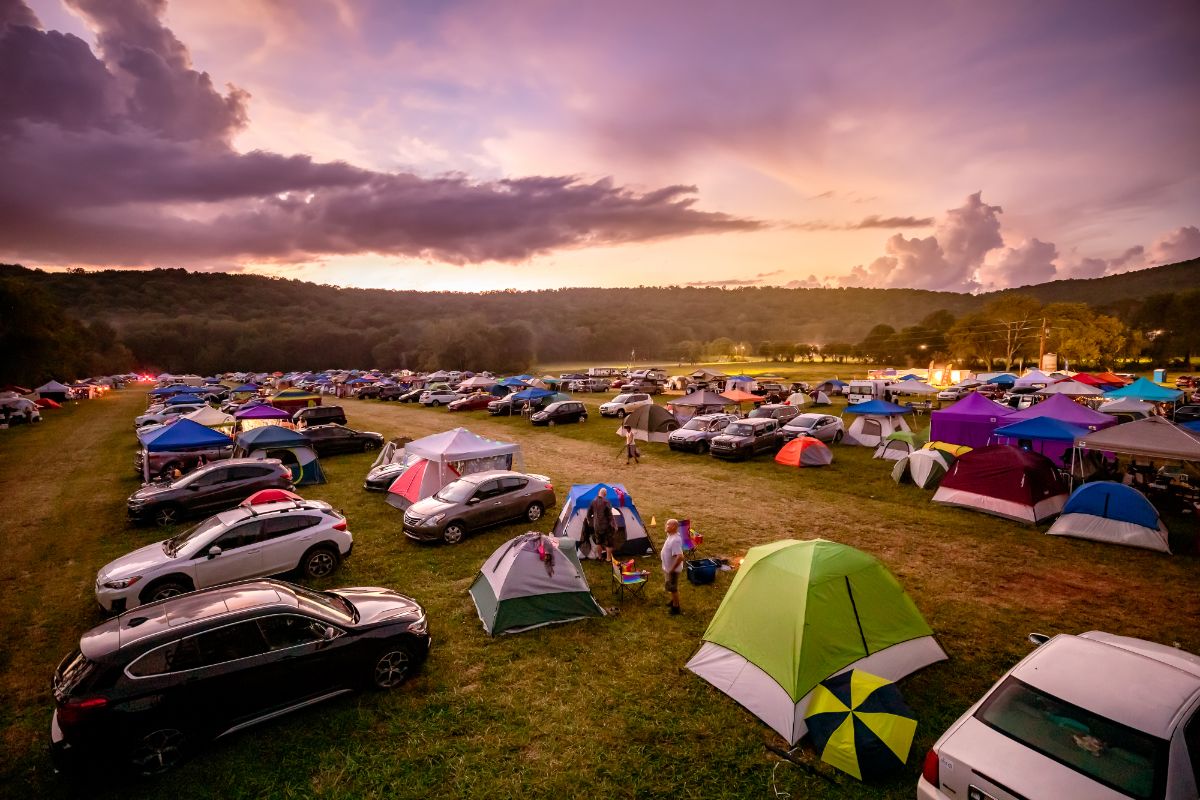 3-Day Camping Pass
$159 *NO ADMISSION*
Car Camping Pass does NOT include admission to the show. You MUST purchase your concert ticket separately. Every member of your group must have concert tickets in order to camp. The Car Camping Pass is for a single vehicle to access The Caverns' campground. This pass allows you to enter the campground and camp next to your vehicle. Each campsite is approximately 20' x 20'. There are no electrical or water hookups. Porta-Potties are available onsite.