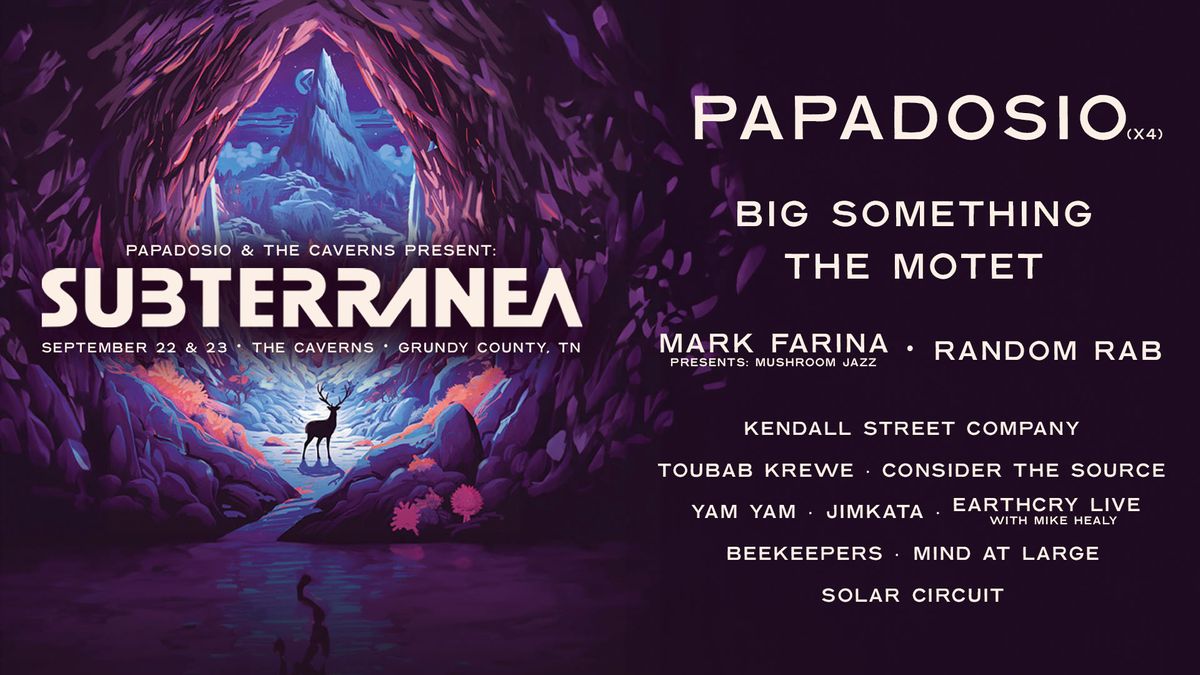 Subterranea Festival 2023 feat. Papadosio
Papadosio's Subterranea Fest returns to The Caverns on Sept 22 & 23 with a stacked lineup featuring Papadosio (4x), Big Something, The Motet, Mark Farina's Mushroom Jazz, Random Rab, Kendall Street Company, Toubab Krewe, Consider The Source, Yam Yam, Jimkata, EarthCry w/Matt Healy, Beekeepers, Mind At Large & Solar Circuit.
Beyond captivating cave sets, the fest features immersive cave tours & sound baths, engaging workshops, unique food & craft vendors, & on-site camping. Tickets on sale now!