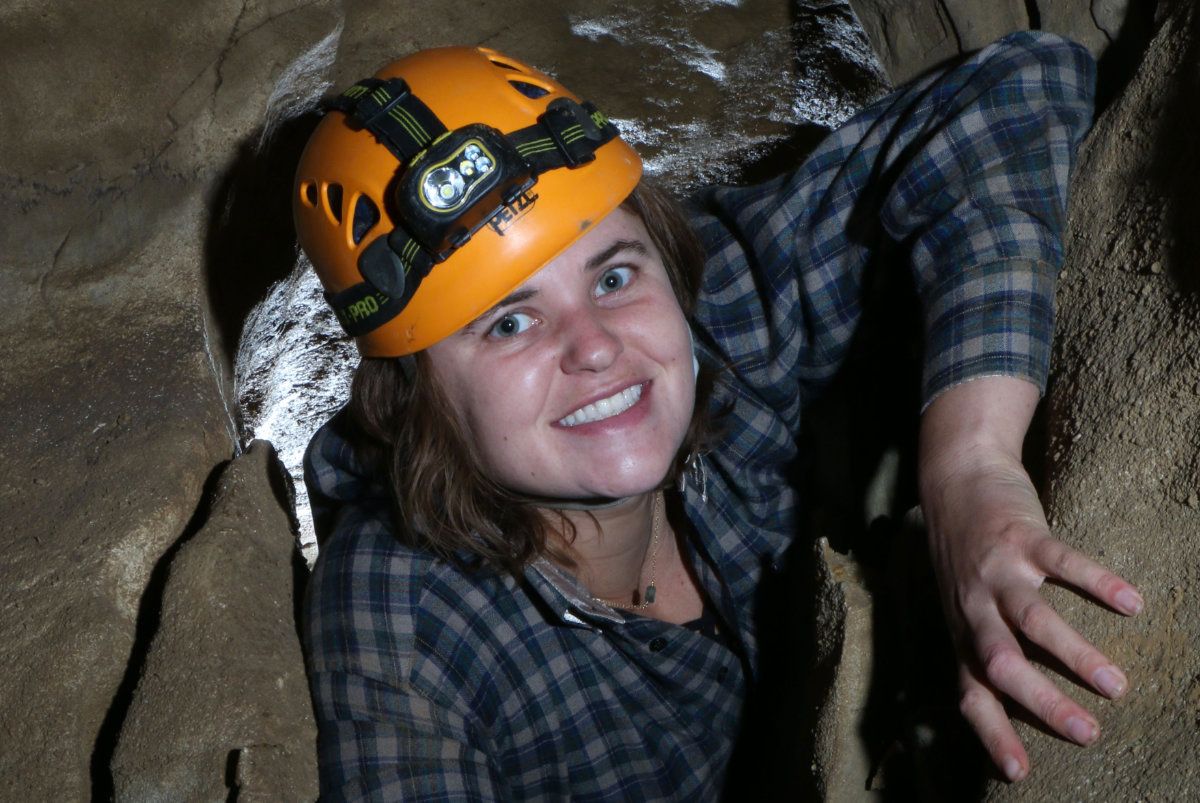 Adventure Cave Tours
3 - 4 hours • Extreme difficulty • Ages 16 & up
Get deeper when you visit The Caverns! Explore passages where few have gone before, including the challenging "Tombstone Pass." Our Adventure Cave Tours are guided by seasoned cavers. Get ready for a subterranean adventure that is both physically and mentally strenuous, but immensely rewarding! And when you make it back to the surface, you'll receive an exclusive T-shirt to commemorate your successful journey deep into The Caverns.
Not handicap accessible
We provide caving helmets, head lamps, and knee pads (our gear must be used)
You will get muddy, so please dress appropriately
Reservations required 7 days in advance
$130 — plus tax & fees (T-shirt included)
Please note, if you are the first person to book a tour spot, there is a minimum of two people per booking. All participants must sign a waiver onsite prior to the tour and all participants must present a valid ID when signing the waiver.
Curious but not ready to commit? Send an email to info@thecaverns.com with your phone number and one of our adventure caving experts will give you a call to tell you more and answer your questions.