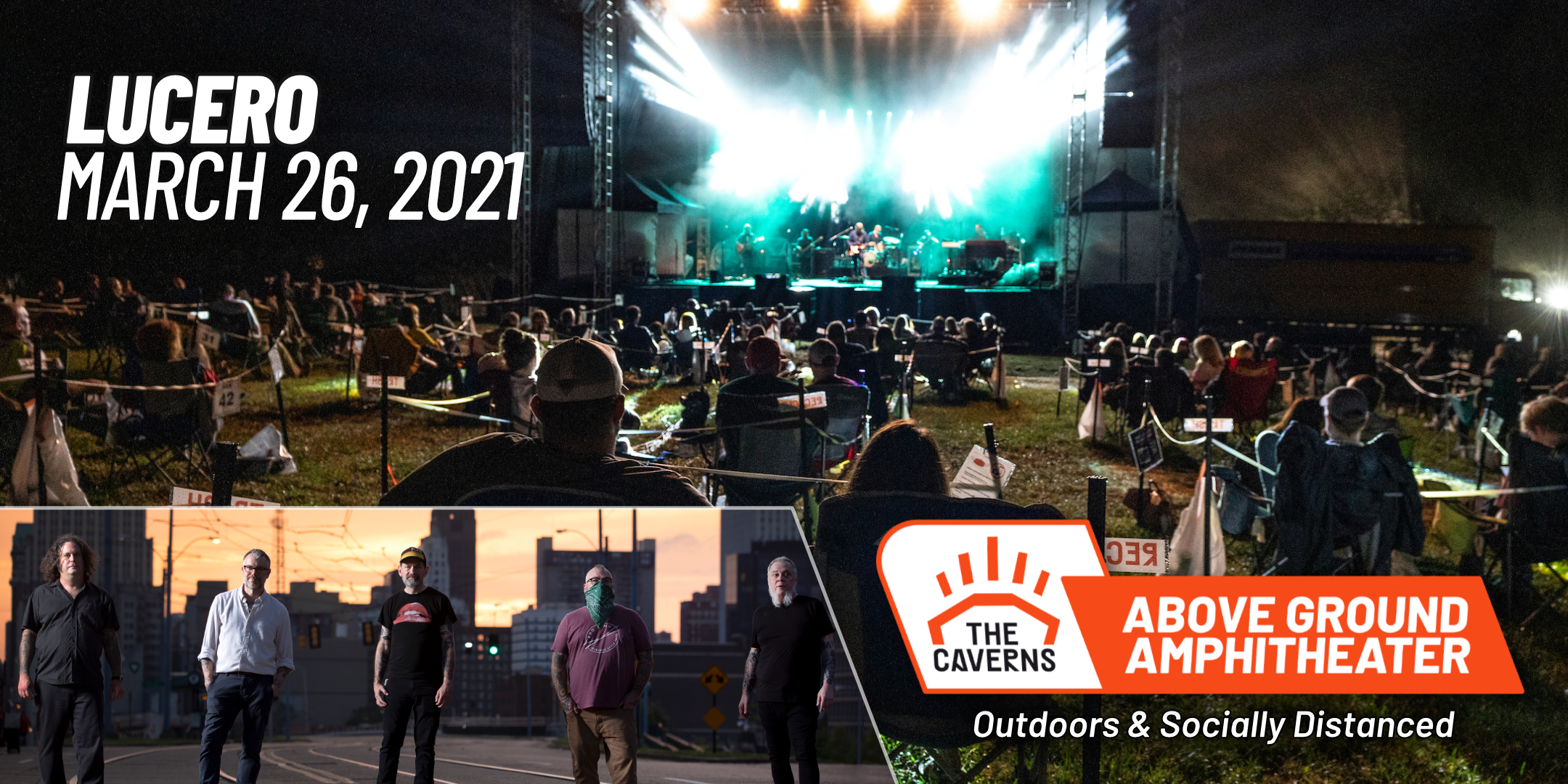 Lucero at The Caverns Above Ground Amphitheater
Outdoors & Socially Distanced
The Caverns is proud to bring back live music in a responsible way with a new, socially distanced venue—The Caverns Above Ground Amphitheater. On Friday, March 26, 2021, we present venerable Memphis rockers Lucero.
Join us outdoors on a hillside overlooking the beautiful Payne's Cove for an epic night of music.
For this concert, we have a solid plan to bring us all together, but it is going to take everyone doing their part. We're all in this together. Between our staff, the artists, their crew and YOU—we are going to make this work!
Guests will arrive at staggered times, be asked COVID-19 screening questions, receive a temperature check, and enjoy the show from socially distanced pods. You're welcome to bring your own chairs for this show as seating will not be provided. Masks will be mandatory, except when guests are in their pods. All concessions and merchandise will be ordered through an app and delivered contactless to your pod eliminating lines and limiting the need to leave your pod.
While the music plays on above ground, restrooms will be used inside The Caverns subterranean music venue to give guests an opportunity to duck below the surface to see the world famous underground music venue.
For all aspects of the event, The Caverns will adhere to the State of Tennessee's "Tennessee Pledge" based on CDC guidance to bring back live music.
Let's get back to the music! Tickets on sale to the general public on Thursday, January 14 at 10a CT
We Have A Plan For An Epic Night
"In 2020, we successfully brought back live music in a responsible way with 4 nights of Jason Isbell and The 400 Unit," says Todd Mayo, The Caverns owner, "We understand the seriousness of the current situation and have worked hard to plan events with COVID-19 mitigation precautions in place that adhere to the State of Tennessee's "Tennessee Pledge" based on CDC guidance to reopen responsibly."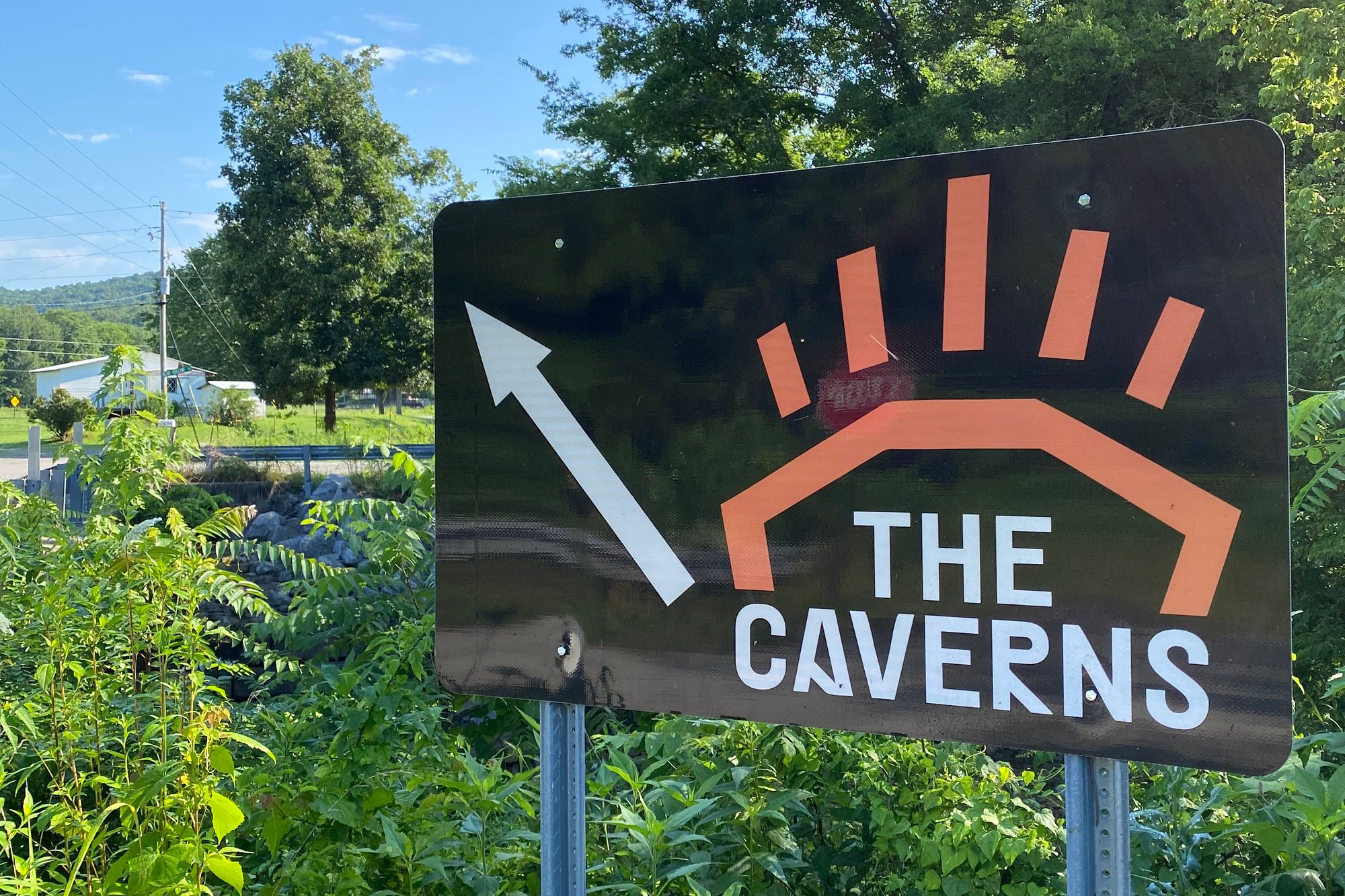 Before You Arrive
After purchasing your pod (tickets) and prior to your show date, we will email you with detailed information to help you prepare for your upcoming trip to The Caverns.
Tickets must be purchased as a pod—not as individual tickets. Upon purchasing your pod, you will receive a confirmation email for your records. Your tickets will be emailed to you at a later date prior to your event, you will not receive your tickets at the time of purchase. Pods/tickets will be allocated based on best available at the time of purchase. When you receive your tickets, you will be able to download and email the individual tickets to the people coming with you. If each guest has their tickets separately, that will allow them to check in without the person who made the original pod purchase. We encourage you to select your "pod mates" carefully as you'll be in close contact with them during the evening and we encourage you to travel together or caravan.
We will send you a link to download our contactless purchasing app for both concessions and merchandise. All patrons are encouraged to shop and purchase before you get onsite and we will have your drinks on ice and purchased items waiting for you in your pod when you arrive. This ensures that staff can safely fulfill food, drink and merchandise orders. Additional concessions and merchandise can be ordered onsite.
All ticket holders will have scheduled arrival times. We ask that you please arrive at your scheduled time. We know this is different than what you're used to and it will mean waiting a little longer than "normal" for the show to start, but we are doing everything we can to keep you safe while still having a great musical experience. We will have concessions available as soon as you arrive and we promise to have a great playlist on while you're waiting for the show to begin. We will email all ticket purchasers with their arrival times prior to the show date.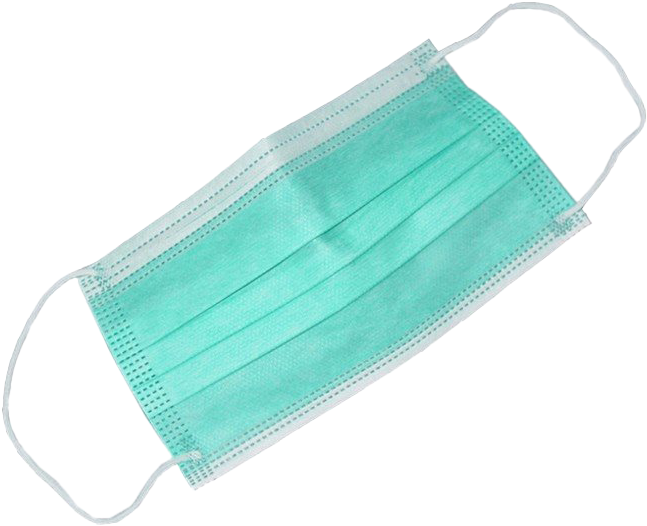 When You Arrive
Upon arrival our Box Office staff will greet you safely in face masks and gloves at your car. Please have your electronic or printed ticket ready for everyone in your car so they can be scanned. Staff will then ask each ticket holder in the car a list of COVID-19 questions that all attendees are required to answer. We recommend you take your own temperature prior to arriving at The Caverns. After completing the questionnaire, our Box Office staff will take and document each ticket holder's temperature. If you have a temperature greater than 100.4 degrees Fahrenheit and/or do not pass the questionnaire, you will not be allowed on the premises. We will refund you for your ticket but you will be required to leave immediately. So please have everyone take their own temperature prior to heading to the venue.
After checking your tickets, completing your questionnaire, and recording your temperature, our Box Office staff will give you a wristband that must be worn at all times while at the show. Our parking staff will guide you to your parking area and let you know where to go to access your pod.
Face masks are required to be worn any time you're outside of your vehicle or your pod, so please mask up before exiting your vehicle. Please make your way to your pod as soon you are parked and have your mask on. The Caverns venue staff will be positioned to help show you to your pod. Please help your pod mates remember to wear their masks if they leave the pod.
Please bring your lawn/outdoor chairs—seating is not provided—and you will need to carry your chair to your pod. Do not bring chairs in covered bags, please leave the bags in your car. Anyone wearing any large coats or sweaters will be stopped and screened by security. We do not allow any firearms/weapons of any kind at The Caverns. No outside food or drink is allowed either. All you need is your lawn chair and pod mates!
All walking paths have ample space to allow for social distancing. Each row will be clearly labeled along the footpath and each pod will be clearly labeled with the info on your tickets. Our staff will be along the way to help you find your pod.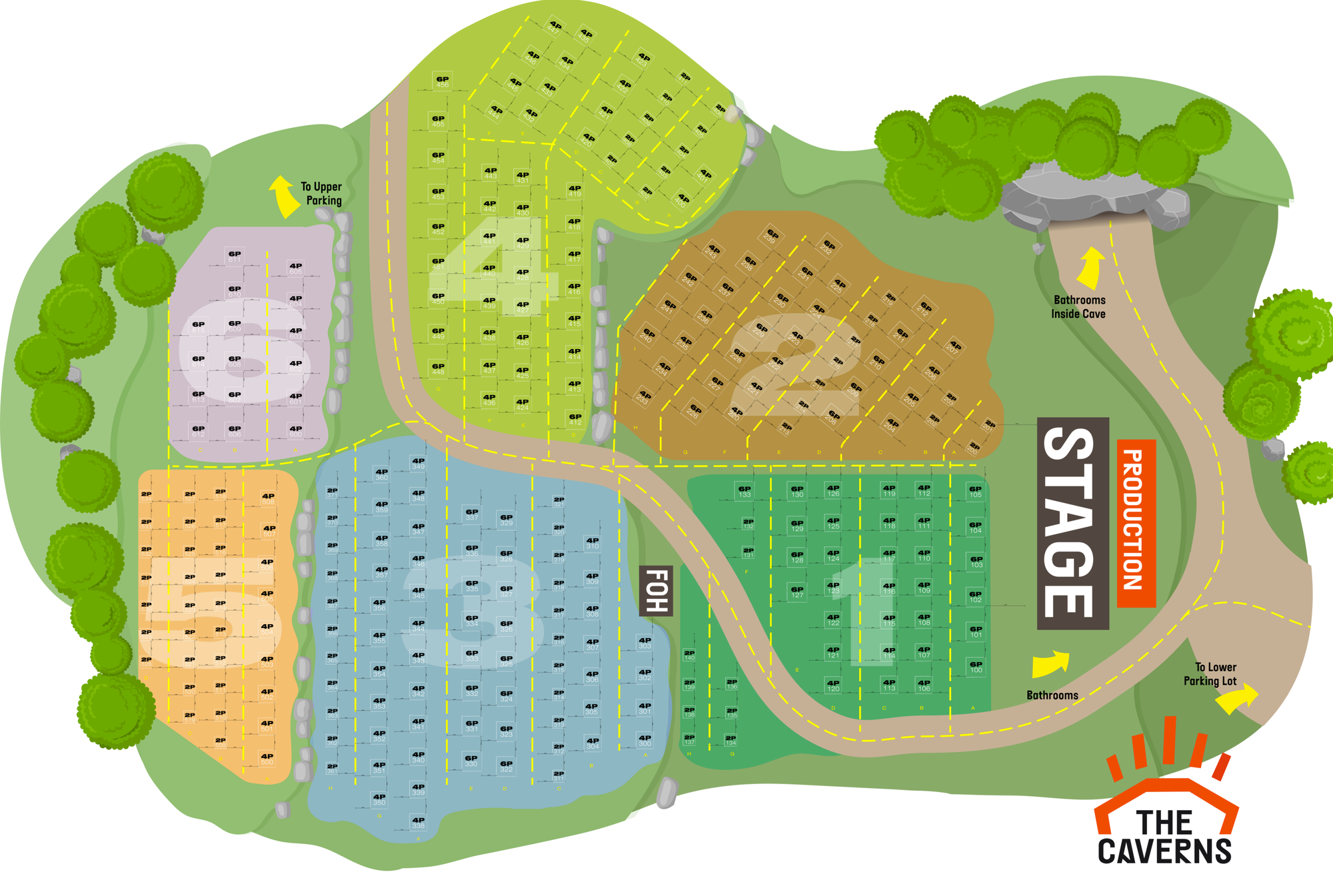 Once Inside Your Pod
Welcome! Your pod is your space for the evening. You can now take your mask off, it's time to watch some epic music! Each pod is built so each person has at least 10 square feet of space. Pods boundaries will be roped off so you don't have to wonder where your space is or which way to enter and exit. Each pod will have posted signage with information about ordering concessions and merchandise, how to find the bathrooms, and more. We do encourage you to order concessions and merchandise in advance and we'll have it waiting in your pod at your scheduled arrival time. A valid ID will be required at the time of purchase and/or delivery. There will be no walkup purchases for concessions or merchandise. It must be purchased via the contactless app and delivered to you.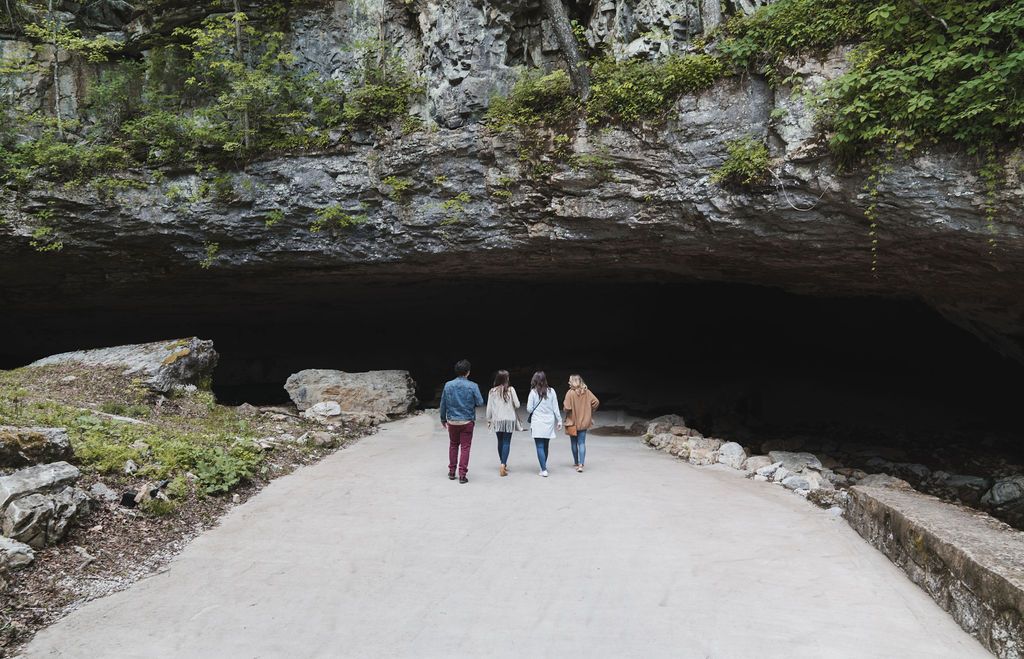 Stay In Your Pod, Except When Nature Calls
You must stay in your pod the entire evening except when you have to use the restroom. Restrooms are located inside the cave giving you an opportunity to see the underground home of The Caverns music venue. When nature calls, please leave your pod and head towards the center aisle and walk to the back of the audience area (away from the stage). The center aisle is the only way to exit your pod/row during the event. You will walk all the way to the back of the audience area and follow the signs to the bathrooms which are located inside the cave.
There will be a limited number of people allowed in the restrooms at one time. When in line, please use ground markers to help you maintain 6' of social distance between parties. The Caverns venue staff will be posted to help with this and to let you know when you can enter the restrooms. Men will line up in the mouth of the cave and women will line up inside the cave with 6' social distancing between separate parties. The Caverns staff will be posted inside both restrooms to continually clean/disinfect the facilities.
When The Show Is Over
Please note that once the show is over each row will be directed by our security and staff to exit one at a time. We will be making announcements from the stage to help with your departure. Please stay in your pod until your row is asked to leave. Make sure to wear your masks when leaving and take all of your belongings with you. Please drive home safely and we can't wait to see you again.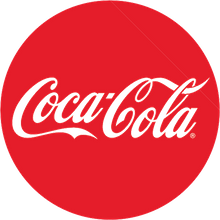 Frequently Asked Questions
Do I have to wear a mask? +
Yes, masks are mandatory at all times with the exception of when you're in your pod. Please have your masks on when you arrive, when traveling around the venue including the restrooms, and when exiting the venue after the show. We take this seriously and The Caverns security team will enforce this policy. If you're found outside your pod not wearing your mask, you'll receive one verbal warning. A 2nd violation will result in removal from the show. If you don't want to wear a mask, don't buy a ticket. Be cool. We're all in this together.
What kind of health screening of guests will you be doing? +
Upon arrival, all guests will be asked a series COVID-19 related health questions required by the State of Tennessee's "Tennessee Pledge" and will receive a temperature check before entering the venue. Any guest who has a fever over 100.4 degrees fahrenheit or who has been in contact with a known case of COVID-19 in the last 14 days will not be permitted on The Caverns grounds.
What COVID-19 safety precautions are you taking for the show? +
We put the health of our patrons, artists and crew as our highest priority. The Caverns is following the State of Tennessee's "Tennessee Pledge" for reopening businesses, specifically we're following the guidelines for "Attractions, Large Venues & Large Community Events." This guidance follows information from the CDC, OSHA and the Tennessee Department of Health.
All of our staff will complete a temperature check and a daily self evaluation. Employees will wear a face covering at all times.
All guests are required to wear masks except when in pods. Social distancing etiquette will be monitored and enforced by event security as well.
There will be hand sanitizer stations available throughout the property and high-touch contact points will be continuously cleaned by staff.
Will the venue staff be responsible and safe around us? +
All crew, staff and artists (everyone, we're all in this together) will undergo daily COVID-19 health screenings, including a questionnaire and temperature checks. Anyone with a fever or previous exposure to a known COVID-19 case will be sent home immediately. Enhanced on-site security will enforce mask use and social distancing etiquette. All crew and staff will wear masks at all times. And while it may be hard to tell, we'll be smiling under those masks. We're just as happy as you to be here!
What is the setup of the venue so we can stay socially distant? +
The concert will be outdoors on a sloped area just outside the cave venue that's covered with grass and gravel and overlooking the beautiful Payne Cove. Given the terrain, wear comfortable footwear. Guests will be in 2-person, 4-person and 6-person pods. Pods perimeters will be roped off with a minimum of 6 feet of distance between one another. Footpaths are wide to allow for social distancing when traveling through the venue. Restrooms will be available inside The Caverns cave music venue, so yes, you will be going underground. Restrooms will be staffed with attendants who will frequently clean the restroom and monitor the lines for social distancing and to help them flow. Ground markers will help everyone keep 6 feet from other parties. Hand sanitizing stations will be available throughout the venue. Concessions and merchandise must be ordered through an app and delivered right to your pod so there will be no waiting in lines. Lastly, we'll have lots of signage to help keep our policies top of mind while you're here. Venue staff and security will monitor and enforce social distancing throughout the grounds and restrooms. Anyone not abiding by the rules will be asked to leave.
How big are the pods? Tell me more about them. +
Every pod will have a comfortable 10 square feet per person. 2 person pods are ~5'x5', 4 person pods are ~7'x7', and 6 person pods are ~8'x8'. There will be a minimum distance of 6 feet between pods and 15' from the stage to pods. Pods will be marked off by ropes and stakes to make it easy for you to know your pod's boundaries and to stay within them. You may bring your own lawn chair for your pod, chairs will not be provided.
Where will my pod be? +
Pods will be assigned on a best available basis at the time of purchase. We will email you your pod assignment closer to the date of the event.
Does everyone in my pod need to arrive at the same time? +
No, but everyone in your pod will need to try to arrive during at the designated arrival window for your section and pod. Individual tickets will be issued to the ticket purchaser. If you'll be coming in different cars please make sure that everyone has their individual ticket on their cell phone or printed out to be scanned. Print and/or download your tickets prior to arriving. We do encourage carpooling when possible.
Do I have to pay for parking? +
No, parking is free. Please carpool!
What is your bag policy? +
To streamline the security check-in process, no bags are permitted in the concert area. Please leave all bags in your car. A small clutch is permitted provided it's 6.5" x 4" or smaller. Please carry your chairs and remove chairs from any bags before leaving your car.
Can I bring my own chairs? +
Yes, all guests can bring their own lawn chairs. Chairs are not provided. No inflatable furniture allowed.
Can I bring in my own cooler with food and beverages? +
No. No outside food and beverages allowed. All refreshments must be purchased on site and we have an excellent selection of craft beer, wine, Coca-Cola products, water and light snacks. Boxed meals from Mountain Goat Market available when ordered in advance.
How will concessions and venue merchandise work at the concert? And what will be available? +
Get ready for a VIP experience! To avoid lines, we will exclusively offer concessions and venue merchandise via an app with contactless delivery by venue staff right to your pod. We cannot accept cash payments, so please be prepared to use the app. Please download the app prior to arriving onsite, we will be emailing you a download link. We will have beer, wine, Coca-Cola products, water, light snacks and The Caverns merchandise available for sale. Boxed meals will also be available when ordered 7 days in advance.
Can I bring a umbrella? +
Yes! But please be mindful of people behind you. No tents.
What items can I bring in and what items are prohibited? +
You can bring in the following items:
Pocketed personal items like your keys and phone, of course
Unbagged chair
Small clutch 4.5" by 6.5" (clear not required)
Items related to childcare
Umbrella, as long as it does not impede visibility of patrons behind or around you
The following items are explicitly prohibited:
All weapons (with or without a permit)

Aerosols

Audio recording devices (unless special written permission is granted)

Backpacks

Bags

Beach balls

Bladed items of any kind

Blankets

Bull horns

Cameras with telephoto or removable zoom lenses

Confetti

Coolers

Glitter (any items that may be thrown)

Drones or any other remote controlled moving object

Fireworks

Flammable Liquids

Explosive materials

Hula hoops

Illegal drugs

Inflatable items

Juggling sticks

Laptops/tablets

Laser pens

Face paint

Monopods

Musical instruments

Noisemakers

Outside alcohol

Outside food and beverage

Pepper/mace spray

Selfie sticks

Tents

Totems/walking sticks

Tripods

Video cameras

Any other item deemed inappropriate by management/staff
The Prohibited items list is subject to change. At the discretion of the General Manager, items may be added to, or removed from the Prohibited Items List. The Caverns may deny entry to, or remove, any individual in possession of Prohibited List items (or any item deemed inappropriate by management/staff), at any time before, during, and after an event. We want everyone to be safe and enjoy the show!
Can I smoke? What about vaping? +
No, no smoking or vaping on The Caverns grounds.
What if it rains? +
All shows will occur rain or shine. However, in the event of severe weather we will keep our fans notified of any changes via our Facebook Page and via email messaging from our ticketing partner. For guests already onsite we will use stage announcements and our venue concessions app to communicate to all guests. An event may be delayed, postponed, or cancelled depending on the severity of the weather expected. Please follow our Facebook Page for the latest developments on event days.
Are these concerts handicapped accessible?
Sorry, no, these shows are not handicapped accessible because the concert will take place on a hillside on The Caverns grounds.
Are there taxis or rideshares available near The Caverns? +
The Caverns is in a very beautiful but rural area and access to rideshare companies is not possible at this time. We do recommend Bigfoot Adventure Shuttle, (423) 994-0280, they run between The Caverns and their campground as well as local hotels.
The Caverns is not officially associated with the vendor listed above. You are using vendors at your own risk.