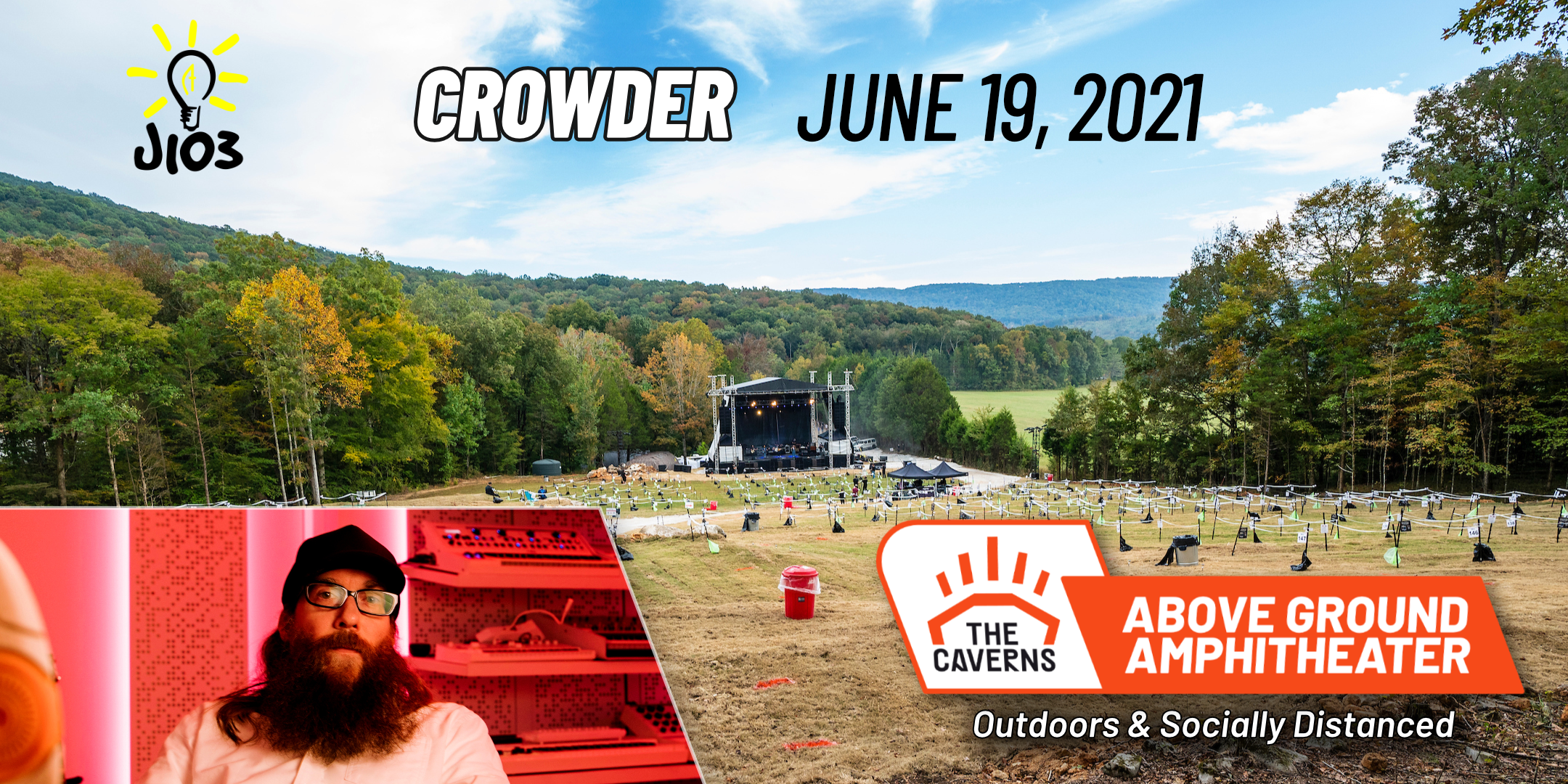 Crowder at The Caverns Above Ground Amphitheater
The Caverns is proud to bring back live music in a responsible way with a new, socially distanced venue—The Caverns Above Ground Amphitheater. On June 19, 2021, J103 presents award-winning, GRAMMY nominated, multi-platinum selling, contemporary Christian phenom Crowder.
Join us outdoors on a hillside overlooking the beautiful Payne's Cove for an epic night of music.
You're welcome to bring your own chairs for this show as seating will not be provided. All concessions and merchandise will be ordered through the sEATz app and delivered contactless to your pod eliminating lines and limiting the need to leave your pod.
While the music plays on above ground, restrooms will be used inside The Caverns subterranean music venue to give guests an opportunity to duck below the surface to see the world famous underground music venue.
Let's get back to the music!
Venue Map