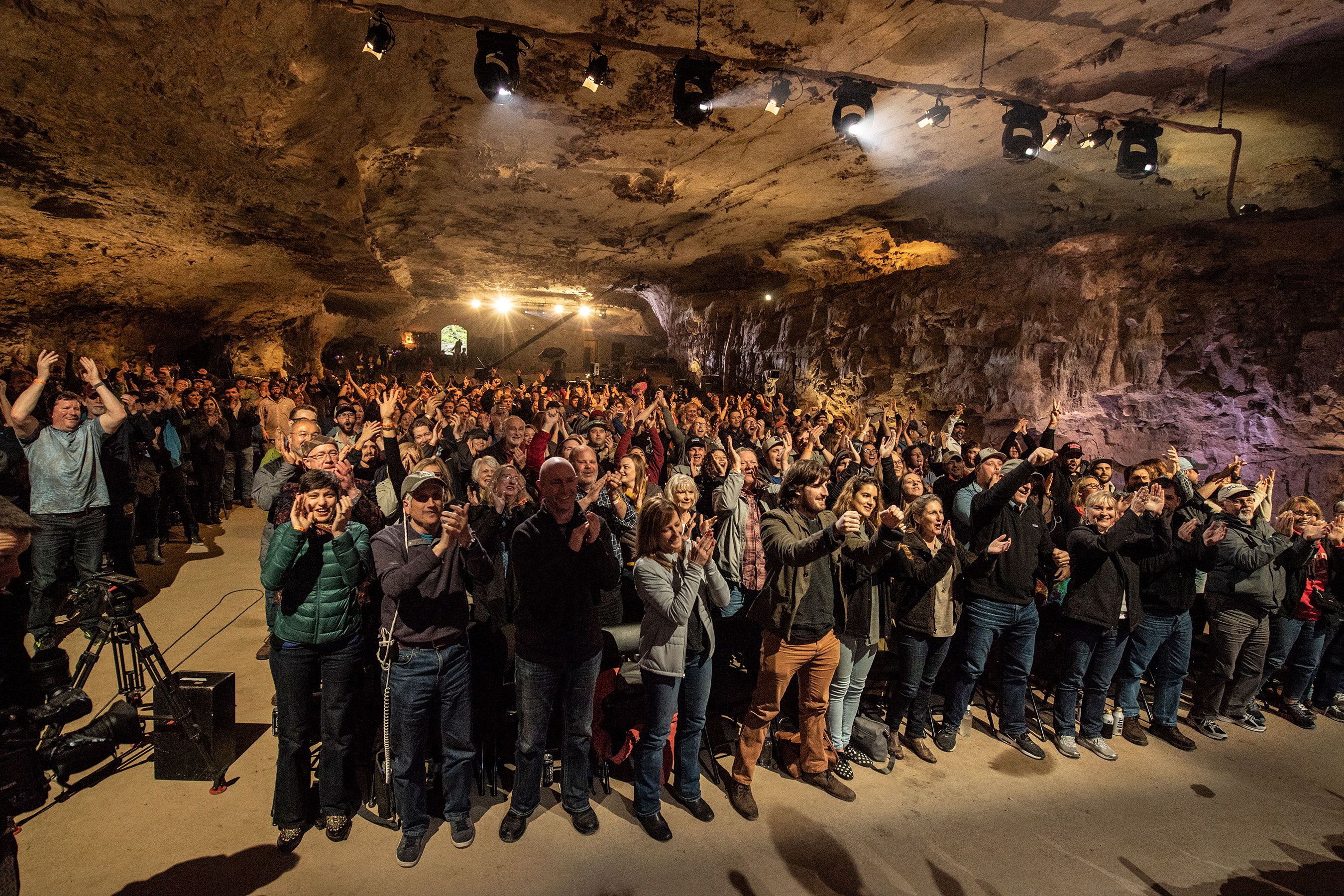 The Deep Dive Package
For those taking a day trip to The Caverns who are looking to maximize their experience and value—this is the package for you. It includes guaranteed great views of the show and lots of other great memorabilia. This package is for one person.
What's Included
A good view guaranteed! If the event has reserved seating, you'll receive either 1 premium seat (behind the hotel packages), or access to the fenced off VIP pit by the stage if the event is a standing-room only show
1 The Caverns T-shirt
The Caverns poster to commemorate your visit
1 sandwich voucher to keep you full during the show
A guided cave tour for a look inside The Caverns few have seen before. Cave tours are available day of show on a first come, first served basis. Otherwise, cave tour ticket can be redeemed up to one year from the date of purchase.
This package description outlines what The Caverns Deep Dive package typically includes; however, packages may vary from show to show. Please reference the ticket page for the show you're interested in to see everything that's included in the Deep Dive package for that show.