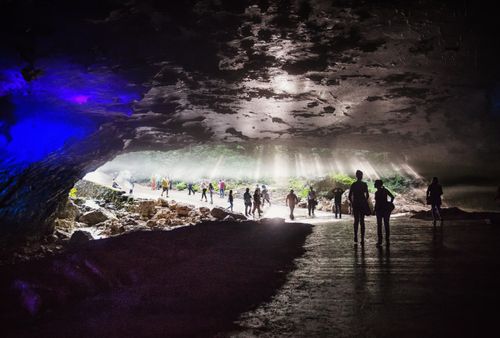 Job Opening: The Caverns Bookkeeper
Posted: 11/5/2021
The ideal candidate will be well organized and comfortable dealing with financial data. This individual will be responsible for overseeing the accounts payable and receivable, processing payroll and conducting other tasks related to finance. They should be excellent at recording data and have an ability to product clear financial reports.
This is a position with enormous potential for growth in a hybrid work environment (primarily work from home, with some regional travel required).
Responsibilities
Track expenses, budget, taxes, cash flow, receipts and other financial dealings of company
Provide regular financial reports (weekly, monthly and yearly)
Monitor accounts payable and receivable
Ensure timely processing of payroll
Reconcile multiple bank statements
Qualifications
Bachelor's degree in accounting or related field
3+ years of experience in related field
Proficient in Google suite and QuickBooks Online
Experience with Square, Talech, or Eventbrite are all a plus
Strong organizational and analytical skills Detail oriented
To Apply:
We are an equal opportunity employer and all candidates are encouraged to apply. You can do so by sending a cover letter noting your pay requirements and your resume to: careers@thecaverns.com. Please include Bookkeeper in the subject line.
Due to the anticipated volume of response, we apologize in advance that we will only be able to communicate with those individuals selected for further consideration. However, be assured that all submissions will be reviewed.